Camila Cabello Is 'Shameless,' And A 'Liar' On Two Newly Released Songs
"These songs are basically the story of my life the past couple years"
Fresh off hitting No. 1 last week with "Senorita," her collaboration with her not so rumored beau Shawn Mendes, Camila Cabello shared two new songs on Thursday, "Shameless" and "Liar."
Over on Instagram, Cabello shared that the two new songs are from her "new project, 'Romance,' " with a press release confirming that "Romance" will be the title of her sophomore album, the follow-up to her 2018 debut "Camila."
"These songs are basically the story of my life the past couple years and the stories I've accumulated – I knew for a long time I wanted my album to be called 'Romance' because these stories are about falling in love."
The 22-year-old also shared a music video for "Shameless," an evocative clip directed by Henry Scholfield, who previously worked on videos with Billie Eilish, Rosalia and Dua Lipa.
"Listening back to the songs I've written for this album so far and I just burst into sobs," she tweeted. "It feels really surreal and powerful that I can listen back to my life over the past year – I always get so insecure during the process and feel so much self doubt, but listening back I just feel like… at the very least, I hear my (expletive) soul in these songs."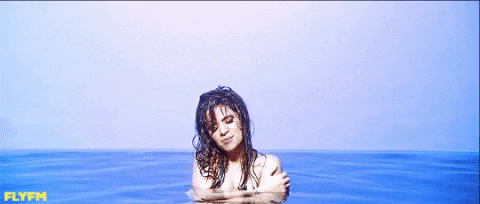 Watch and listen to the songs down below:
Fans will get to see Cabello's live take on the new songs when she performs on "Saturday Night Live" on Oct. 12.
Email

Studio Hotline


+603-7724 1144

Office


+603-7710 5022

Fax


+603-7710 7098

Address


Media Prima Audio, PH Floor, North Wing, Sri Pentas, Persiaran Bandar Utama, 47800, Petaling Jaya, Selangor Darul Ehsan.