BTS Will Enlist In The Military Together In 2022?! Here's What You Need To Know
"It is predicted that the BTS members will enlist in the military simultaneously before mid-2022."
Grammy-nominated K-Pop group BTS may carry out their individual mandatory military service together, and that the ARMY clan might not like how soon it could happen. On April 21, 2021, in an investigative report published by Leading Investment & Securities about HYBE, the reports stated that the seven-boy group is likely to enlist in the military simultaneously before mid-2022.
View this post on Instagram
"It is predicted that the BTS members will enlist in the military simultaneously before mid-2022. Considering the effect of the content that will be pre-produced ahead of their enlistments, the actual period of inactivity will be around one year." Currently, the period of service for active-duty soldiers is one year and six months and not previously believed as two years.
It didn't take long for fans to realize that the time for BTS' military enlistment was imminent when two members of the popular K-Pop boy group, singer Jin and rapper Suga, turned 28-year-old in December and March, respectively. However, a new law was passed in the country, in which they increased the maximum age from 28 to 30 for military service which meant that the boy band can remain together for a little while longer. The permission to defer their service since 2018 came after they received the award for global cultural impact but this does not mean they're exempted from undergoing military service.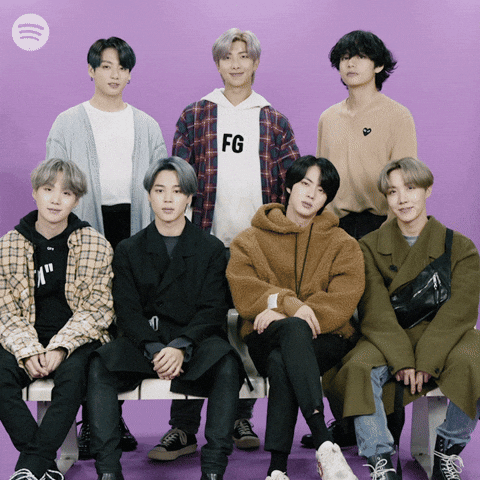 The report goes further to state that HYBE has enough high-tier artists to push content while BTS completes its military service next year. Looks like we might not be seeing much of the boys in 2022 ?.
*Cover image credits: Twitter @bts_bighit
Email

Studio Hotline


+603-7724 1144

Office


+603-7710 5022

Fax


+603-7710 7098

Address


Media Prima Audio, PH Floor, North Wing, Sri Pentas, Persiaran Bandar Utama, 47800, Petaling Jaya, Selangor Darul Ehsan.