Remember this terrible, terrible moment that left many (if not most – ya'll aren't that heartless, right?) Marvel fans clutching at their aching hearts: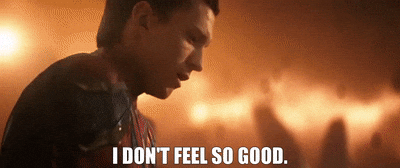 Well, it seems like Robert Downey Jr just reimagined The Decimation (the official name for Thanos' world-killing snap) and removed his Avengers co-star Tom Holland from existence in a photo he recently posted on Instagram.
The 55-year-old 'Iron Man' actor shared the above post in defence of Chris Pratt, who was recently called out and voted for as the  "Worst Chris" (amongst the likes of Hemsworth, Pine and Evans). In his post, he wrote in his emotional caption for Pine:
"What a world… The 'sinless' are casting stones at my #brother, Chris Pratt… A real #Christian who lives by #principle has never demonstrated anything but #positivity and #gratitude… AND he just married into a family that makes space for civil discourse and (just plain fact) INSISTS on service as the highest value,"
However, it didn't take much for eagle-eyed fans to notice that the image above was mighty familiar. RDJ's photo was from the set of 'Avengers: Infinity War' way back in 2018. And, as it turns out, RDJ had originally posted the same picture back in 2017 BUT, WITH 'Spiderman' Tom Holland in it.
The gaping hole between RDJ and Pratt in the recent photo was once filled by the presence of the 24-year-old British actor! And although the effort is commendable, RDJ's act is made noticeable by the repetition of the crane next to Pratt's head as well as a dark, Holland-like shadow between the two.
Tom Holland even posted a photo from the same moment in time (albeit from a different angle) with the sweet, sweet caption:
"I can't believe that this is happening to me and that I'm standing in between these legends […] So grateful for this opportunity."
Ouch.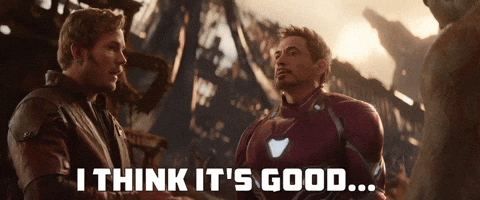 Most are finding RDJ's attempt at protecting Pratt without involving Holland adorable and humorous. But as this one Twitter user perfectly sums it up…
RDJ's team photoshopping Tom Holland out of this photo to do damage control for Chris Pratt bc they had no other photos of the two of them together is so…..funny cjcnfjcnkdnckcmckcmcm pic.twitter.com/PRo1FoDJxP

— 🐀USB Rat King🐀 (@sheherzog) October 22, 2020
Cjcnfjcnkdnckcmckcmcm is right.