Ready for some wholesome content?
The world already knows that Dwayne "The Rock" Johnson is a great dad. He has set the bar at quite a height for the rest of the world.
https://www.flyfm.com.my/dwayne-the-rock-johnson-teaches-daughter-to-wash-hands-while-singing-moana/
Here he is again, going at it by surprising his daughter Tiana for her third birthday with a personal video from her favourite hero, Aquaman (aka Jason Momoa). Dwayne filmed Tiana watching the message on the big screen and shared it on his Instagram. In the video, Tiana and her sister Jasmine have their eyes locked on the television, while the Aquaman star tells them they can go rock climbing and surfing. Momoa says in the video:
"I'm sorry I couldn't be there but I love you and tell your papa that I love him too," 
Here's the video, it's so cute!
View this post on Instagram
The Rock showed his appreciation for Jason, with a lengthy caption of gratitude –
"I can't thank my brother @prideofgypsies enough for making this adoring 3yr old's birthday the best EVER. Her reaction is priceless and what it's all about. I love you back, uso and this kind of stuff will ALWAYS be the best part of our fame. You epitomize one of my favorite quotes, 'It's nice to be important, but it's more important to be nice'. Thanks for having my back – I'll always have yours."
Jason returned the caption of gratitude with a comment on the Instagram post, saying it was an honour to wish Tiana a happy birthday.
"We do it for our babies. for the next generation. happy birthday baby tia see u hawaii,"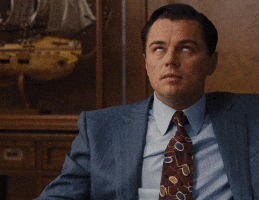 It's the small things that make anyone day! A simple video was enough for Tiana. I mean, imagine if you got a birthday wish from your favourite actor?! That would make my life! It also doesn't hurt to get on the good side of the – maybe – future president.
https://www.flyfm.com.my/flycelebrity-dwayne-the-rock-johnson-said-hes-really-interested-in-becoming-the-us-president/
Dwayne is yet to make his debut in the DC Extended Universe as Black Adam, as the film is expected to release sometime next year. It will also see The Rock star alongside actors Noah Centineo and Aldis Hodge.
*Cover image credit: 

AXELLE/BAUER-GRIFFIN

GETTY IMAGES