If you're a 90s baby, you'd agree that growing up in the 90s was. the. best.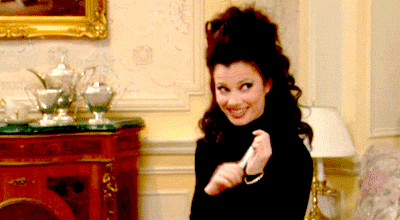 From the crazy haircuts to the layers upon layers of clothes/rubber bracelets/stick-on earrings/bad makeup decisions – the 90s also delivered tonnes of moments that make us wish we could go back to those uncomplicated times. After all, we had the best of both worlds – the everything that was iconic in the 80s alongside the evolution of gadgets. But a major part of growing up back then was the movies we'd get to watch on the TV. Back when we'd have to check the newspaper to find out what movie was playing when and we'd have to time out bathroom breaks to commercial breaks. On the flip side, this was also the time that pirated CDs were all the rage, with their badly discoloured printed movie posters and thin plastic covers. And because we didn't have the internet to fact check back then, we automatically assumed all movies (animated ones, especially) were Disney movies. Well, this list will boggle your mind as if you thought these 6 movies were made by Disney, they weren't!
"Stuart Little": Columbia Pictures
View this post on Instagram
Probably one of the best CGI-heavy movies back then, the story of a little talking mouse so gets adopted by a human family sounds very much like a Disney project. However, as it turns out, the 1999 movie "Stuart Little" was actually produced by Columbia Pictures Corporation, Franklin/Waterman Productions, and Global Medien KG. The movie was loosely based on the 1945 novel of the same name by E. B. White.
"Ice Age": 20th Century Fox
View this post on Instagram
To say that "Ice Age" is a successful franchise is an understatement. It has been deemed one of the most loved movies since hand-drawn animations were replaced by CGI ones. The movie was released in 2002 and was centred around Manny the mammoth, Sid the loquacious sloth, and Diego the sabre-toothed tiger who go on a comical quest to return a human baby back to his father, across a world on the brink of an ice age. "Ice Age" was originally intended as a 2D animated film developed by Fox Animation Studios, but eventually became the first full-length animated film for the newly-reformed Blue Sky, which had been reshaped from a VFX house to a computer animation studio.
"Anastasia": 20th Century Fox
View this post on Instagram
This may not be so much of a shocker, considering the fact that Anastasia is never mentioned in the lineup of Disney princesses. The 1997 movie is still a beloved classic, with beautiful graphics and an equally gorgeous soundtrack ("Once Upon A December", "Journey to the Past", "At The Beginning"). The film is a loose adaptation of the legend of Grand Duchess Anastasia Nikolaevna of Russia, which claims that she escaped the execution of her family. Its basic plot centres around an eighteen-year-old amnesiac orphan named Anya who, in hopes of finding some trace of her family, sides with con men who wish to take advantage of her likeness to the Grand Duchess It was produced and directed by Don Bluth and Gary Goldman in association with Fox Animation Studios while distributed by 20th Century Fox.
"An American Tail": Universal Pictures
View this post on Instagram
Though it could be mistaken for a Disney movie, it was actually produced by Universal Pictures, U-Drive Productions, Sullivan Studios, Amblin Entertainment, and Don Bluth Productions. The movie introduced the iconic (i.e. heartbreaking) song, "Somewhere Out There".
"The Land Before Time": Universal Pictures
View this post on Instagram
Another tearjerker from the same creators (and, again, directed by the great Don Bluth) as "An American Tail" , "Land Before Time" follows the lives of young dinosaurs who set off on a journey together to find their families. Released in 1988, the movie was produced by Universal Pictures – alongside, Sullivan Bluth Studios, U-Drive Productions, Amblin Entertainment, DreamWorks, and Pacific Data Images.
"Jumanji": TriStar Pictures
View this post on Instagram
The classic – way, way, way before the Dwayne Johnson/Kevin Heart blockbuster we see now – starred the late (and great) Robin Williams.  Released in 1995, the fantasy adventure film was the first of the 'Jumanji' franchise and was loosely based on the 1981 children's book by Chris Van Allsburg. It was the 10th highest-grossing film of 1995.
*Cover image credits: Photo by pan xiaozhen on Unsplash