What will happen to the King Of Wakanda?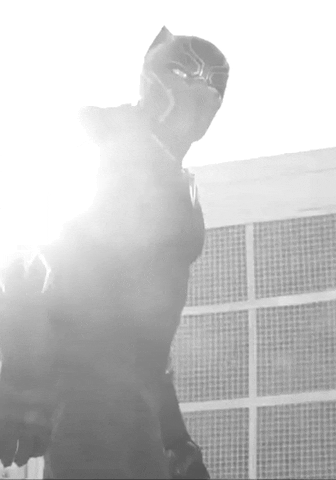 As with the passing of Paul Walker back in 2013, before the completion of Furious 7, will we be seeing a CGI version of the late Chadwick Boseman? According to Victoria Alonso, the Executive Vice President at Marvel Studios, that isn't going to happen.
View this post on Instagram
In an interview with Argentinian outlet Clarin (as reported by The Wrap), Alonso was asked what the direction for the upcoming 'Black Panther' sequel (written and directed by Ryan Coogler( slated for release in 2022, would be and if there were plans to include Boseman in filming with the use of CGI. Alonso shut down the idea, stating:
"No. There's only one Chadwick and he's not with us. Our king, unfortunately, has died in real life, not just in fiction, and we are taking a little time to see how we return to history and what we do to honour this chapter of what has happened to us that was so unexpected, so painful, so terrible, really."
There are many factors to consider when using a CGI double, after all – with the cost being a factor but more importantly, the possible trivialisation of Bosemans passing. Meanwhile, using older, unused stock footage as done with 'Star Wars – Episode IX: The Rise of Skywalker' following Carrie Fisher's passing is also not going to be an easy feat, considering how Boseman was the protagonist. Alonso will find a way to pay tribute to the beloved actor, however, sharing:
"Because Chadwick was not only a wonder of a human being every day for the five years that we spent together, but it also seems to me that as a character what he did elevated us as a company, and has left his moment in history. I know that sometimes two months go by or three months go by in production and you say, well, it was a long time. But it is not a long time, we have to think carefully about what we are going to do, and how, and think about how we are going to honour the franchise,"
After a private battle with colon cancer for four years, Chadwick Boseman passed from complications as a result of treatment for colon cancer, with his friends and family by his side. His final film, 'Ma Rainey's Black Bottom' is scheduled to be released posthumously.
View this post on Instagram
Despite having confirmed a sequel the widely acclaimed 2018 movie, at the time of his passing, Marvel had yet to start filming.  The 'Black Panther' movie starring the late actor was the first MCU film to win an Academy Award, amongst other prestigious accolades as well as much laud for its authenticity and diversity. If the franchise decides to take a page from the comics, it is possible that Shuri ( T'Challa's genius and equally brave younger sister) played by actress Letitia Wright Wright's will be taking on the mantle of the 'Black Panther'.
*Cover image credit: Instagram / Designed by Ryan Meinerding