Mariah Carey is a diva that needs no introduction – there are a billion and one things that she's known for. The 50-year-old singer-songwriter, actress, entrepreneur and philanthropist was the first artist in history to have their first five singles become number one songs on the Billboard Hot 100 list. She's also known for her five-octave vocal range and holds the title of "Songbird Supreme" as awarded to her by Guinness World Records.
Being such an iconic figure in the music industry, it wouldn't be much of a surprise (but they'd be concerned, of course) for fans to hear of Carey's social media accounts being hacked.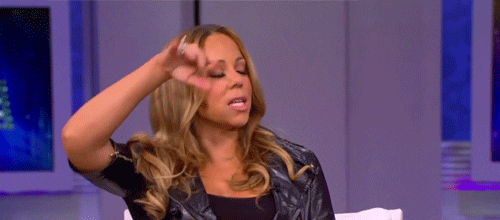 With that being said, Carey's recent tweets lead to her fans (aka Lambs) wondering if her Twitter account had indeed fallen into the wrong hands. Starting with a tweet that states, "THANKSGIVING IS CANCELED" – yes, in all caps – and moving onto one that cryptically reads, "RESTING IN PIECES", there was no obvious thread nor sense to them.
THANKSGIVING IS CANCELLED

— Mariah Carey (@MariahCarey) September 21, 2020
RESTING IN PIECES

— Mariah Carey (@MariahCarey) September 21, 2020
Fans started tweeting the singer, asking her if she was okay.
Baby what's going on

— BRI (@BriMalandro) September 21, 2020
https://twitter.com/90sMariah/status/1308104834797768708
Thankfully, a few hours later, the 'Hero' singer clarified that she hadn't been hacked but instead, thought to share a few of the chapter titles from her upcoming memoir.
C'mon, I could never cancel Thanksgiving 😂 I just wanted to share a few chapter titles from my memoir 📖👀#TMOMC https://t.co/zvnLDjLn5r https://t.co/9zVq9TlAaj

— Mariah Carey (@MariahCarey) September 21, 2020
Scheduled for release on the 29th of September, the memoir titled 'The Meaning of Mariah Carey' is said to explore Carey's "improbable and inspiring journey of survival and resilience" in an "unfiltered way. Through social media, Carey said,
"This book is composed of my memories, my mishaps, my struggles, my survival and my songs. Writing this memoir was incredibly hard, humbling and healing. My sincere hope is that you are moved to a new understanding, not only about me but also about the resilience of the human spirit."
It has also been confirmed that an audiobook with Carey reading the memoir is set to be made available on the same day as the print version. Well, I don't know about you but I'm definitely interested in reading the chapter about 'CALAMITY & DOG HAIR'.