Will Smith Talks Digital De-Aging For The 'Gemini Man'
Could we use that please?!
YouTube
If Willl Smith had a potion for bringing back youth AKA the de-aging technology used in his upcoming sci-fi thriller "Gemini Man," the actor would have a few questions for his younger self.
"I would go back to [1999's] 'Wild Wild West,' and I would say, 'a–hole why didn't you do 'The Matrix'?'" Smith joked with reporters on the red carpet at Sunday's premiere of "Gemini Man." Smith was joined at the TCL Chinese Theatre by his wife, Jada Pinkett Smith, and sons Jaden and Trey.
In Ang Lee's "Gemini Man," Smith faces battles against a 23-year-old digitally recreated version of himself. Smith said it was "chilling" to see his younger self for the first time.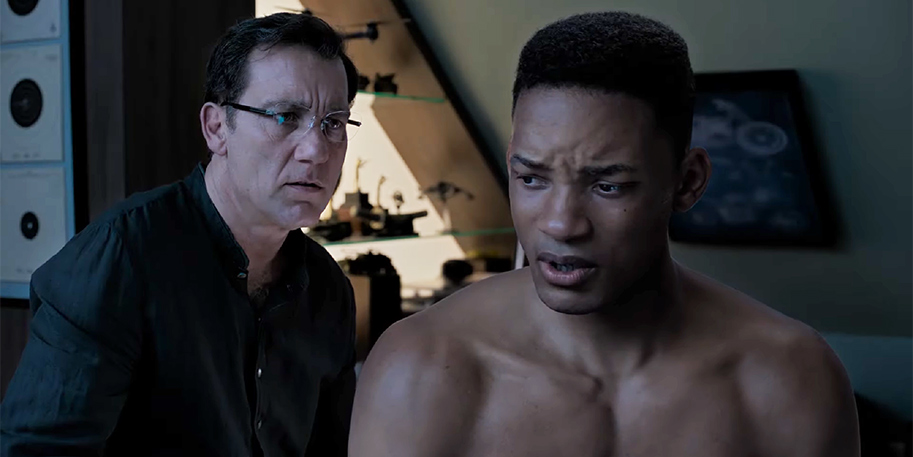 Smith's co-stars Clive Owen, Linda Emond and Benedict Wong also turned out at the premiere, along with producer David Ellison, and writer Darren Lemke, who sold the original "Gemini Man" story more than two decades ago. The guest list included Smith's "Fresh Prince of Bel Air" actor Alfonso Ribeiro and "Bad Boys" star Martin Lawrence and RealD CEO Michael V. Lewis.