All signs that Stranger Things might end with season 3
The series Stranger Things might be coming to an end really soon, I know stay calms ladies and gents it might just be a false claim.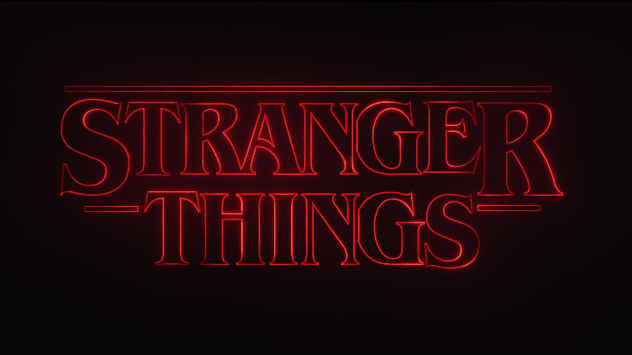 The series Stranger Things might be coming to an end really soon, I know stay calms ladies and gents it might just be a false claim. But the stars of Netflix's monster hit Stranger Things are getting emotional over the end of filming for Season 3, and the intensity of their reactions has fans worried that this might be the end of the series as a whole. Is Millie Bobby Brown and the rest of the cast just exaggerating or are they hiding a little secret.
While viewers will have to wait quite a few months yet before they can stream these upcoming new episodes, and then even longer for a potential fourth season, which points toward the series continuing for a bit yet.
As the Inquisitr shared earlier, Stranger Things star Millie Bobbie Brown posted an update to her social media accounts taking note that filming for Season 3 had wrapped and she cried as she was hit with the reality of it. Several other young stars of the Netflix series shared little sneak peeks about filming ending too, and this put some of the show's fans on high alert.
More than a million of Millie Bobby's 18 million followers liked the post that she shared a photo to her Instagram page noting that things were a wrap. More than 8,000 people commented, and a common theme amongst those that did leave a note was a note of worry that this might be the final bit of filming for the series. I mean do you blame them, it's a wrap just hints that things have ended right?
Luckily, it doesn't look like that's the case. As People noted before that rumours have swirled in the past that Stranger Things might be nearing to an end but no executives have denied that there's anything amiss. Last February, there was speculation that Matt and Ross Duffer, the show runners and the creators of the show, would depart after Season 3. That wouldn't necessarily mean that the show would end, but it did alarm fans.
To further relieve the worries of apprehensive viewers, it helps to look back at an interview which Collider did with director and producer Shawn Levy last spring. He said that Season 4 was absolutely in the works and that there was the probable for the series to continue beyond that.
"I mean I will say we have a good sense of stuff that happens in Season Four. Season Four is definitely happening. There's very much the possibility of a season beyond that one, that's currently undecided."
A couple of days back actor David Harbour said that he has a perception of where things will end for Stranger Things. Harbour, who plays Sheriff Jim Hopper, said that the series will go to either Season 4 or 5, which is not yet decided. In addition, he said that he knows the basicness of where things will head before the grand finale hits.
While everyone will have to hang tight to get official deets from the creators and producers themselves regarding Season 4 of Stranger Things, all signs point toward at least one more season ahead after the one that debuts next year. The show's creators seem to have a very specific story to tell and that follows a particular path which signals that a conclusive end isn't coming anytime soons.
Email

Studio Hotline


+603-7724 1144

Office


+603-7710 5022

Fax


+603-7710 7098

Address


Media Prima Audio, PH Floor, North Wing, Sri Pentas, Persiaran Bandar Utama, 47800, Petaling Jaya, Selangor Darul Ehsan.