Ariana Grande: Year of Love, Loss And Surprises
Ariana Grande defined her own words, "The light is coming to give back everything the darkness stole". Her roller coaster year hasn't ended yet, but with many things in her life falling apart, her year is also forming to be her biggest year in her career yet.
Ariana Grande defined her own words, "The light is coming to give back everything the darkness stole". Her roller coaster year hasn't ended yet, but with many things in her life falling apart, her year is also forming to be her biggest year in her career yet.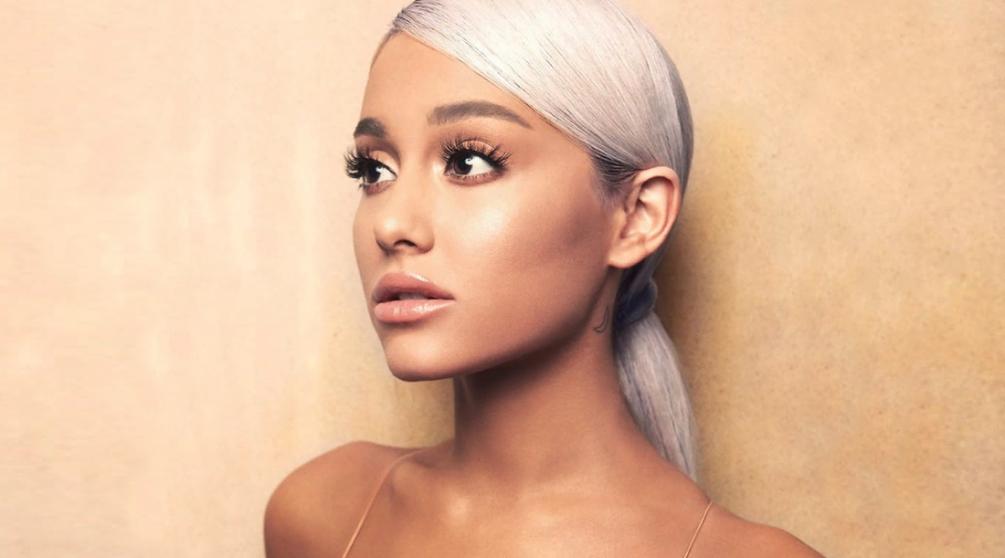 Love & Heartbreak
Like most girls in their 20's, Ariana is a sucker for love. The "Sweetener" singer has had a fair share of ex-boyfriends along the years, dating some of the big names in the industry and has been the talk of the town.
Her first publicized relationship was with rapper Big Sean. Ariana and Big Sean collaborated for 'Right There' in 2013 and 'Problem' in 2015, but  after being friends for a few years the two were later linked to one another. However, she and the "I Don't F*** With You" rapper had to call it quits after eight months of dating, due to their conflicting tour schedule. The duo later revealed that they both "deeply care for each other and remain close friends".
Soon after her relationship with Big Sean ended, Ariana was seen with Mac Miller – who turned out to be her longest relationship until earlier this year. The two lasted for almost two years before calling it quits in May 2018 as the relationship had turned toxic. During the time, Mac was said to be battling with substance abuse, and shortly after their split was announced the rapper was arrested for drunk driving. Mac may be Ariana's biggest heart break and loss as the American rapper was pronounced dead in September 2018 due to reported overdose.
Known to move on quickly, Ariana and Pete Davidson became an item right after her break up with Mac. Their relationship became a whirlwind romance when the two quickly became inseparable with one another and confirmed an engagement  less than a few weeks of dating. The two love bird's fairy tale finally came to an end, after the couple called off their engagement in October 2018, post Mac millers death.
Darkness & Loss
Before you find the light, you have to fight through the tunnel. Ariana experienced the darkness of her music career last year, during the Ariana Grande concert on 22 May 2017, when a suicide bomber detonated a home-made bomb, causing  twenty-two deaths and hundreds injured. Weeks after the tragedy, Ariana said, "If I don't do something, these people died in vain." Thus, the singer organized the One Love Manchester Benefit concert on 4 June 2017 and featured performers including Justin Bieber, Katy Perry, Miley Cyrus, Coldplay and Pharrell Williams. She later went through post traumatic stress due to the outcome of the incident, which then inspired her album "Sweetener".
After Coping with the Manchester bombing, she later faced losing her biggest love (and loss) with Mac Miller, due to to a drug overdose. Mac played a big part of her recovery from the 2017 bombing. Ariana said, she holds him dear in her life because he was there for her in her time of need after the Manchester incident, and she will always love him for that. Shocked by the news, she later went into silence from social media.  Not long after, she honoured the rapper by posting a caption-less black and white photo of him on Instagram. The rapper's death definitely took a toll on her, which the singer later decided to call off her engagement to ex-fiancee Pete.
Light
Ariana may be one petite lady, but she is one strong heck of a woman. Although the singer hasn't had much of a break since the Manchester bombing, her surprise single "Thank You, Next", which dropped on 4th November 2018- globally, shows us that she is capable of moving on and staying sane through all the drama. And, with all the continued positivity surrounding her, things are already turning around for the pop diva. Her recent song not only became first pop song to reach No. 1 on its Top 100 Global Chart as well on the Top 100 U.S. Chart on Apple Music, she also set Spotify record for the biggest day for a female artist, with 8.19 million streams worldwide, in the first 24 hours of dropping her EP.
What more? Just Today, Billboard announced that Ariana will be awarded Woman of the Year.
In a statement by Billboard's Vice President of Content, Ross Scarano, "Ariana Grande is a star on her own terms, never bending to any particular musical trend or path in the industry," he added "Certain in her convictions, she consistently stands up for herself and her decisions in a world that often isn't hospitable to that sort of strength in young women. She's got guts, she's making some of the best music of her career, and she's absolutely deserving of Woman of the Year." And, we could not agree more.
With so much happening within a short few days, Ariana also announced on her Instagram today that her music video "Breathin" will be coming out tomorrow, November 8th. However shortly after, the post was quickly deleted. Guess, we'll have to wait and see, as there might be a big possibility it will be coming out this week.
Talk about a big year for the pop singer.  Just one month away to the New Year, we wonder what else she has up her sleeves.
Let's hope good things.
Source: Enews
Email

Studio Hotline


+603-7724 1144

Office


+603-7710 5022

Fax


+603-7710 7098

Address


Media Prima Audio, PH Floor, North Wing, Sri Pentas, Persiaran Bandar Utama, 47800, Petaling Jaya, Selangor Darul Ehsan.