5 Worst Celebrity Scandals of All Time
Here are a few memorable scandals that would not work.
We have about a month before 2018 comes to an end, and I have to say it is has been one scandal filled year. With the ups and downs and the triumphs and losses the year 2018 has been an unforgettable year. Here are a few memorable scandals that would not work.
1. Tristan Thompson Cheating Scandal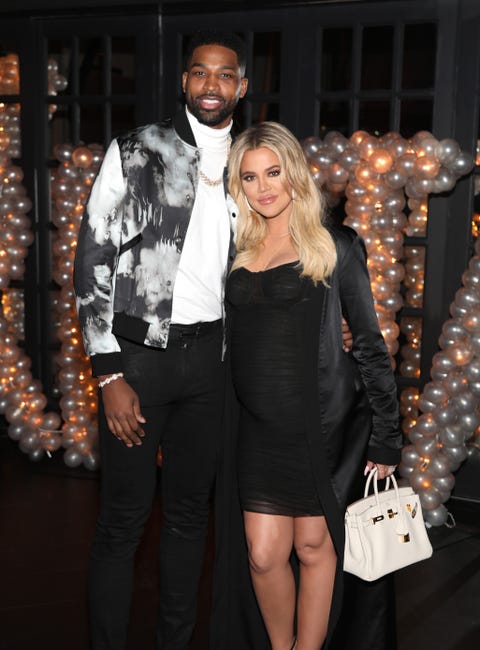 Yes the infamous scandal that shocked Hollywood, rather the world on how despicable Tristan can get. I mean cheating on your 9 month pregnant wife says a lot about you as a person. With that being said yes they have stayed together for the sake of their daughter True Thompson… for now. Cheating on a significant other can send shockwaves of high magnitude towards the partner and could jeopardize the relationship. Now try adding the entire world into that equation. All those eyes on you can get very embarrassing very quick. So my predictions are that this scandal would not work in the long run. Stick around in 2019 we might just have a break up post.
2. Kim Kardashian's anorexia comments
Back in July the leader of the Kardashian Dynasty Kim, was under fire and scrutinised for posting a series of controversial stories on her Instagram In one video, Kendall said with a smile, "No, I'm really concerned. I don't think you're eating," in which Kim responded, "OMG, thank you!" In another one, Khloé said, "You are a walking Facetune doll," and called her "anorexic" in the waist. Kim was obviously ecstatic but fans were quick to response that Kim was acting insensitive. She later apologized on Ashley Graham's podcast, Pretty Big Deal and that she personally knew people close to her who have gone through serious eating disorder. But when it come to this scandal I will have to throw in the scandal that would not work pile because Kim has openly said she is not starving herself she has been on a strict diet and exercising to get the results that she is rocking today.
3. Noah Cyrus and Lil Xan's drama
So, we're still unsure if this couple actually dated or not. The two reportedly started dating back in June, after Lil Xan slid into Noah's DMs. But after dropping a romantic track together and making their relationship official at the VMAs, it all went downhill… In the month of September, the "Good Cry" singer posted a cute 'gram of her and Ookay, causing Lil Xan to go berserk on his Stories. He said he was being cheated on and used. Noah responded via Twitter and Instagram, claiming that she had never cheated, but LIL XAN was actually the one who was unfaithful to her. Apparently, she had seen a mysterious hickey on his neck. After a tiring back and forth Lil Xan admitted on Instagram Live that the entire relationship was fake and set up by Columbia Records. This goes to show this scandal was a total flop and belongs in the scandals that would not work. It has proven itself by Lil Xan coming clean. Maybe the two should just let bygones be bygones and grow up.
4. Dolce and Gabbana scandal
If you haven't already heard, Dolce & Gabbana is currently in the midst of a PR nightmare, with all fingers pointed at the Italian brand's namesake founders, Stefano Gabbana and Domenico Dolce. From shows being cancelled, to the designers being pulled from leading retailers It all started when D&G was accused of racism in this incredibly questionable (and now deleted) three-part campaign promoting their upcoming Shanghai show. The clips, titled 'Eating With Chopsticks', shows an Asian model struggling to eat cannoli, pizza and spaghetti with chopsticks. Following the backlash, it's reported Stefano then engaged in a slew of racist slurs over Instagram, directed at critics of the campaign. This scandal has got the world questioning how much longer racism will be an issue in our society. It's still an ongoing fiasco and thus this scandal will not work In terms of Dolce and Gabbana's reputation, in the long run.
5. HarveyWeinstein scandal
This scandal is one that has its perks and downside. With exposing the film mogul Harvey Weinstein many woman who were sexually abused have finally build up the courage to speak up and defend themselves. But with that being said the despicable acts that he has done towards these woman were horrendous and no woman nor man should ever have to be exploited in any circumstances especially not in that way. With this scandal the #metoo movement was manufactured. A movement that supported woman and created a platform for woman to finally expose individuals who have wrongs treated them. This scandal is and will never work because the mogul has been unveiled of his dark conducts and not to mention bringing woman together against misconduct. Did you know that there are scandals that could work but that's another story
Email

Studio Hotline


+603-7724 1144

Office


+603-7710 5022

Fax


+603-7710 7098

Address


Media Prima Audio, PH Floor, North Wing, Sri Pentas, Persiaran Bandar Utama, 47800, Petaling Jaya, Selangor Darul Ehsan.