'Havana' and 'In My Feelings' falls into Intoxicating song list
We have all been on the other side of the coin where a song is just overplayed and the next thing you know you are placing that song in your no no list or rather your intoxicating song list.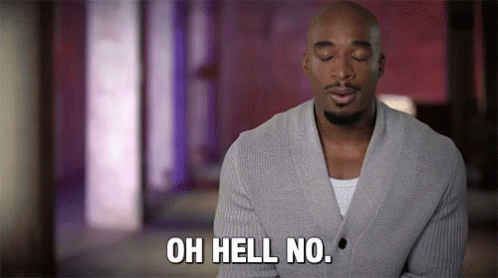 'Despacito' by Luis Fonsi featuring Daddy Yankee. I know the song opened many waves to Latin musicians to collaborate with English artist but you have to admit it – that song was overplayed. Eating your roti canai in the mamak and for some reason that song is played. How is 'Despacito' the right song to match the ambiance of a mamak?  A question I will never understand or know the answer too. And many have agreed; "Even worse now that it's a meme" – Anonymous
The Chainsmokers featuring Halsey 'Closer'. It will one day be the #1 most overplayed song in the history of music, rivaling even Happy Birthday in its everywhere and endless loops of plays. Every lyric is still stuck in my head from the intoxicating overplaying. It's a great song nevertheless but many Chainsmokers and Halsey fans have expressed their irritation "One time recently (in April 2018) we were in the car and Closer came on three times. Even though I like this song, it's fading away much slower than even last year's fall time hits." – allamassal
'Worth It' by none other than ever so famous five member girl band! "Give it to me I'm worth it." That lyrics is plastered in every millennia's brain today! Just hearing that trumpet tune, they would know the song in a blink of an eye. But I do catch myself singing along every time the song is played, and I'm clearly not alone. "Over-played but still SO good and catchy!"- Userguy44
Havana oh na na… I don't have to finish the lyrics without someone singing along with me. Everyone from your mom to your 5 year old sister to your pet would know this song! Camila has (with the help of Young Thug, of course) successfully influenced every age group in society with her hit song 'Havana'. Which by the way has garnered over 1 billion over views! If that's not talent I don't know what is.
Moving on to our last intoxicating song that has turned into a challenge in previous months. Yes, you guessed it! 'In My Feelings' by Drake. The song out-sparked a 'Keke challenge' that has shined Will Smith's dancing skills but has put a couple of kids in the Emergency Room as well. Drake has many loyal fans but this one song has proven to him that even certain songs can turn loyal fans to turn their back against their favourite artist. Many Drake fans seem to feel that way; "How is this #1 on the Hot 100, when I can think of songs that didn't hit #1 this year that are much more deserving of that spot?" – allamassal. Ouch Drake, better luck next time.
Email

Studio Hotline


+603-7724 1144

Office


+603-7710 5022

Fax


+603-7710 7098

Address


Media Prima Audio, PH Floor, North Wing, Sri Pentas, Persiaran Bandar Utama, 47800, Petaling Jaya, Selangor Darul Ehsan.