It's your girl, Superwoman!
Happy Birthday iiSuperwomanii !
Lilly singh just keeps rising rising rising after over eight years on YouTube and garnering more that fourteen million subscribers. I've been a witness to her evolution, and I've become a huge fan. Lilly is a Canadian of Indian-Punjabi descent. As a YouTube vlogger, she goes by the username "iiSuperwomanii."
Her humour is digestible for a mass audience, and although there might be specific references to"desi culture," this can be easily overlooked by the overpowering strength of her universal humour, making her absolutely relatable, towards her fans and Youtubers.
Entertaining as she is, with time she has shown she is so much more than just a comedian. One of Lilly's most popular segments and one of my personal favourites is 'My Parents React'. She stresses in numerous interviews that the characters are not based on her real parents. But her portrayal of her parents resonates with youths having parents who act similarly.
What has kept me hooked goes beyond my personal taste. I have recognized that Superwoman has universal appeal and has an important social message to offer. It is one thing for me to see her playfully poke fun of Jimmy Fallon through her mom and dad's character 'Paramjit and Manjit'. There's something that hits home, possibly familiarity, whether is it's a foreign accent or not, you feel a relatable sense no matter where you're from.
As superwoman does her superwoman duties by bridging gaps between second-generation South Asians and their peers from other ethnic backgrounds. There is something empowering about not being the brunt of cultural jokes, but actually laughing at yourselves along with your friends. For her to have established such platforms helps South Asians like me to narrate our own story.
After releasing a book 'How to Be a Bawse', producing her own movie 'Unicorn Island', going on tour and winning MTV Awards she still finds the time to create and curate youtube videos just like she did 8 years ago. In Lilly's world "there are no escalators. Only stairs." Every sleepless night and stressful edits she is where she is today because of hard work.
With an expanding platform and talent from the gods above, who knows what Superwoman holds in the future?
I shall eagerly wait.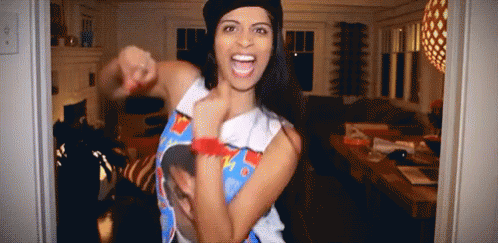 Source: BBC News
Email

Studio Hotline


+603-7724 1144

Office


+603-7710 5022

Fax


+603-7710 7098

Address


Media Prima Audio, PH Floor, North Wing, Sri Pentas, Persiaran Bandar Utama, 47800, Petaling Jaya, Selangor Darul Ehsan.