Miley Cyrus: From good to bad to good
Miley Cyrus, better known as her Disney alter ego Hannah Montana, a household name for all pre-teens back in the early 2000.
Miley Cyrus, better known as her Disney alter ego Hannah Montana, a household name for all pre-teens back in the early 2000. Born Destiny Hope to 'Achey Breaky Heart' crooner Billy Ray Cyrus and his wife Tish, famously nicknamed as smiley, which soon morphed into Miley. Very much a typical innocent Disney kid. Flahs back to a couple year back, 2013 and she's a lascivious, twerking nightmare all tongue and extreme amount of skin exposure and brazen sexuality. With that, here are a few times Miley Cyrus has gone from good to bad to good.
1.Hannah Montana/ The Disney Era
March 2006 – Late 2010
Back when rainbows and unicorns were a thing, Miley Cyrus just started her first major acting role as Miley in the hit Disney Channel show Hannah Montana Living a secret life as a huge pop sensation, Miley was every pre-teen girl's idol.  It wasn't long before the good girl Disney image starts shedding and we began seeing inking's of the singer-actress' desire to ditch the blonde wig and break out on her own. A prime manifestation of this was the starlet's provocative 2008 Vanity Fair photo shoot which featured a topless (but covered in the right places) Miley, as well as a snap with her dad that's just kind of…. weird.
2. Liam Love Story: The First
June 2009 – September 2013
Basically it was time for Miley to break out of her shell and grow up. Miley was ready to leave behind her bubble gum Hannah Montana image at a 2009 book signing for her autobiography, Miles to Go, where she confessed her desire for "people to be able to relate to me a little bit more." Then, in another eyebrow-raising move, Miley decided that her 2009 Teen Choice Awards performance of "Party in the U.S.A." was the right venue to introduce poll dancing into her act.
Despite the disapproval, Miley attempted to double down on the more adult image on her 2010 album and single, Can't Be Tamed. Though it certainly caused lots of conversation, a chart-topper it was not. Unlike her powerhouse prior record, the Can't Be Tamed album became Miley's first to date that didn't top the Billboard chart.
But just as Miley was plummeting on the charts, she was winning in matters of the heart.
Though her comparatively poorly reviewed 2010 film, The Last Song, still subsist as part of the Disney family, Miley was able to take one more step away from her Hannah Montana past with what still amounted to a commercially successful Nicholas Sparks vehicle. Plus, the singer-actress would also meet Liam Hemsworth, Miley's future fiancé.
Miley seemed eager and ready to buckle down for domestic life, as she and Liam's engagement was revealed on March 31, 2012.
3. Bangerz Era/ The Rise of the Twerking queen
August 2012 – 2015 MTV VMAs
In August of 2012, something peculiar happened that sent shocked waves to all Disney/ Miley fans. She chopped off and bleached that hair, and a literal shedding of the Hannah Montana years seemed to take place. Enter the 2013 MTV Video Music Awards, where Miley stripped down to her undergarments and performed a super sensual routine to her new single, "We Can't Stop," before launching into a raunchy duet with Robin Thicke for his chart topper, "Blurred Lines," One casualty in all of this was Miley and Liam's engagement, which ended in September 2013. While breakups are always hard, in terms of Miley's bold new image, the split was almost unexpected in some messed up kind of way. Pixie-cut party Miley doesn't really fit as your typical married person. Despite all the drama, this whole new Miley was a smash hit. Miley became nearly ever present as the singer gained an army of followers and haters over her brazen new image.
Suddenly, the girl who never listened to rap music was twerking, collaborating with Mike Will Made It, Juicy J, Wiz Khalifa, Future and Pharrell Williams, all while maintaining a prolific Instagram presence. Even so, the grills and twerking still got Miley called out, most famously by Nicki Minaj in the now-iconic "Miley, What's Good" acceptance speech at the 2015 VMAs, which Miley was hosting.
4. 'Malibu' Era/ Liam Returns
March 2016 – Present Era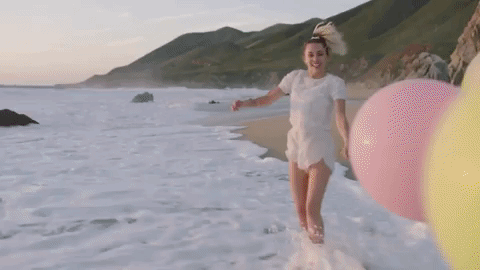 Phew! We made it. The now 26 year old singer has rekindled back her engagement with fiance Liam Hemsworth and made her love for him the central focus of her new music. And there's a new look too, Miley has grown out her hair and challenged herself as a judge in the 'Voice' singing competition. But what makes Miley's growth so captivating in particular is her seemingly incredible ability to harness that growth, and turn it into a highly communicable and oftentimes, marketable identity, to be packaged and presented to the world. And no matter how you feel about it, it's hard to deny that it's been damn entertaining.
Happy Birthday Miley Cyrus, more memories to come.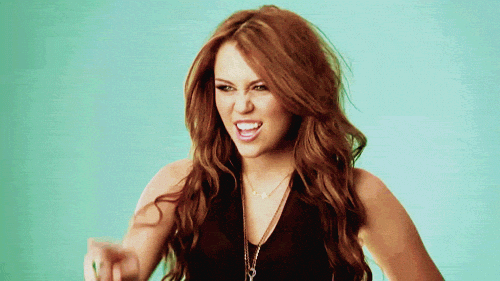 Email

Studio Hotline


+603-7724 1144

Office


+603-7710 5022

Fax


+603-7710 7098

Address


Media Prima Audio, PH Floor, North Wing, Sri Pentas, Persiaran Bandar Utama, 47800, Petaling Jaya, Selangor Darul Ehsan.