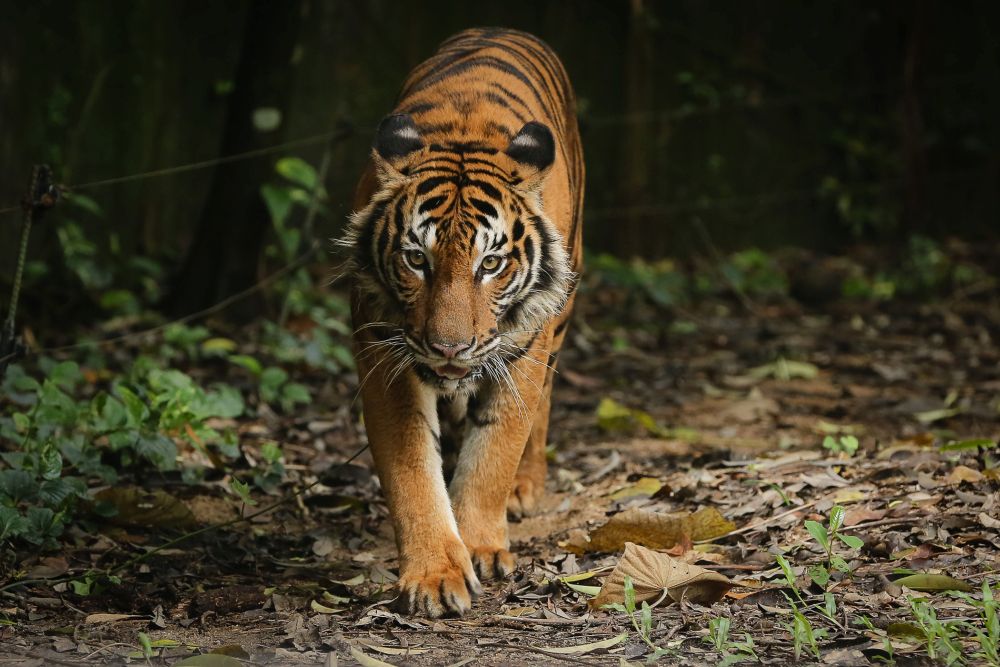 The beautiful Malayan tiger is the national animal of Malaysia. Yet, poaching of these endangered species is relentless and the we have lost many of our wild tigers.
According to Aljazeera, fewer than 150 wild tigers remain in Malaysia's forests, where 3,000 once roamed in the 1950s.
In 2019, Malaysian conservationist Mark Rayan Darmaraj warned that the critically endangered Malayan tiger would be extinct by about this year if efforts to save it were not intensified.
Earlier this year, new images of a female Malayan tiger and her four cubs were captured on camera traps in the wild in Perak, as reported by Malay Mail.
"With the tiger population currently numbering fewer than 150 in Peninsular Malaysia, this latest development renews hope that this critically endangered species can be saved from the brink of extinction.
"It is all the more crucial that we continue our patrols, to protect these cubs and their mother from…