Picture this.
You wake up on your own accord at 9am and you smell breakfast wafting from the kitchen. You run down the stairs and you see your favourite meal already laid out on the table.
After digging in, with your stomach full of warmth, you plop down on the couch in-front of the TV and you turn it on. The screen illuminates and you see a red couch, a blue dog and Steve.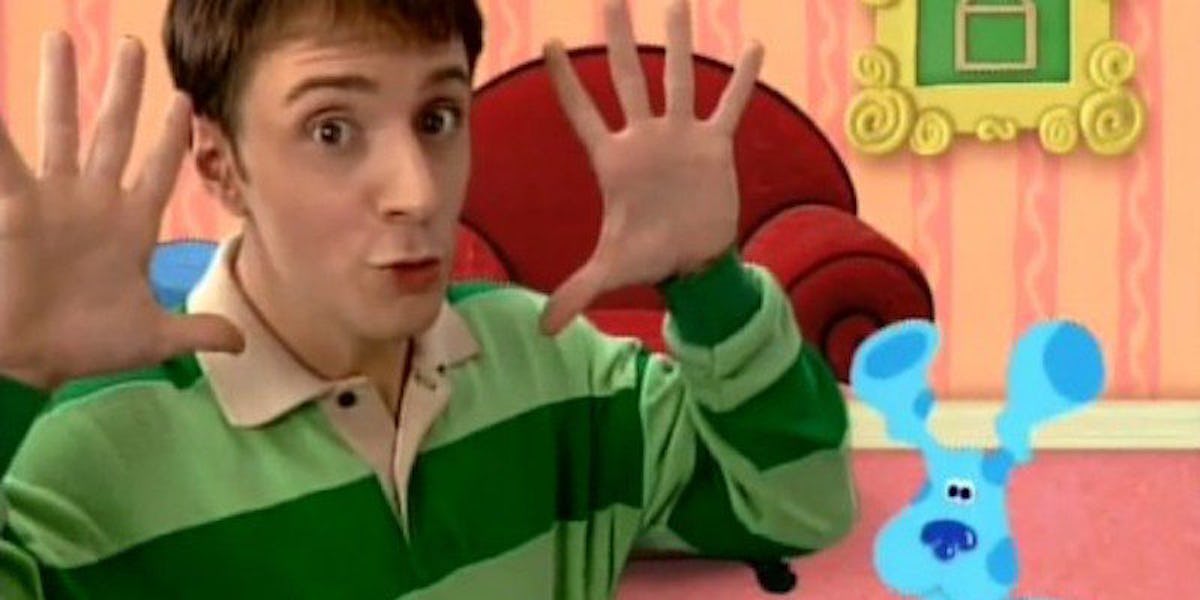 We can all remember spending our mornings solving clues and going on adventures with Blue's Clues but as the years go on, that pastime has slowly faded into a distant memory, tucked into a dusty corner of our minds as our grown-up responsibilities appear front and centre.
But today, everyone's inner child was awoken when Steve posted a short clip on Nick Jr.'s Twitter account, telling us that while some of us have forgotten him, he never forgot us.
Watch the clip below:
So about that time Steve went off to college… #BluesClues25…