The year is coming to an end, and it has us reminiscing on the many, many interesting music videos that was released in the past 12 months. I must say many artist pulled all the stops this year, creativity and fun ideas were spewing out from each video uploaded. So without further a do here are the best Music Videos of 2018 so far:
1. Thank U, Next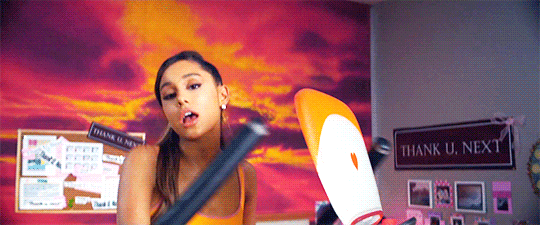 Without much explanation the song stole the charts and all the hearts of 90's and early 2000's kids as well. Ariana Grande proved that she was not here to play games because she just won! Paying homage to the films that has revolutionized the romantic comedy and chick flick industry with movies such as Mean Girls, Bring It On, 13 going on 30 and Legally Blonde. With that much of combination her music video was so well thought out and the attention to detail just blew me out of the water. Whoever came up with this idea was a genius, because it has got girls like me playing it on repeat.
2. Apeshit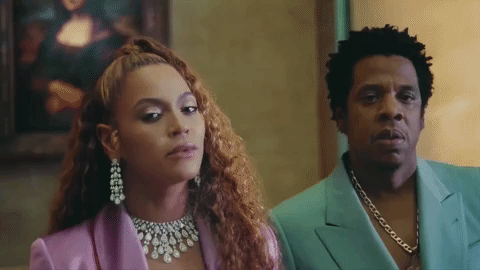 "I can't believe we made it," sings Beyoncé in "Apeshit," the first single from her surprise joint album with Jay-Z, Everything Is Love. And to prove that she and her husband have made it, in the song's accompanying video, Beyoncé delivers this line from the Louvre.I mean if that does show and say that you have reached the pinnacle of your career and life, I don't know what does. The video in itself sets out an aura that Beyoncé is exploiting/marketing her blackness as creativity as a kind of weapon within and against the very Eurocentric system of culture and consumption from which she has benefited. It proved art is power.
3. This is America- Childish Gambino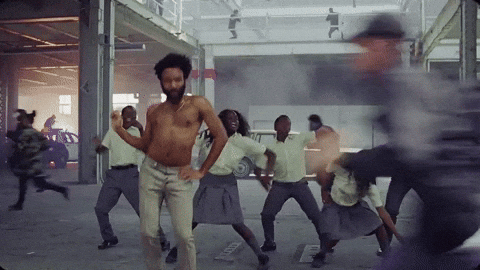 "This Is America," then, is a bit of a reset. Here, he uses the ambivalent reception of black art to represent the tightrope of being black. Built on the sharp contrast between jolly, syncretic melodies and menacing trap cadences, the song presents Childish Gambino as confident and cutting. "This is America!" he chants as the song swings between harmony and discord. Many directors and filmmakers have claimed that the video is great representation of proper film making.
4. In My Feelings- Drake'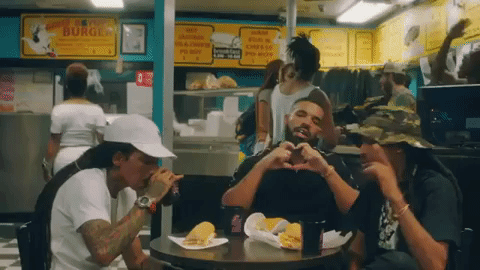 Drake has just created the biggest challenge of all time the Keke Challenge! Oh yeah you remember those videos, jumping out of cars and dancing along to the beat of one of the biggest blown up songs in 2018. "In My Feelings" begins as a romantic comedy, and the plot is fairly simple: Drake is trying to bag La La Anthony. I know, not surprised, but trust me Drake isn't just preaching his love this time, he started a challenge and a trend people! "In My Feelings" is going to be around forever. Pusha won on the rap front, but Drake wins ad infinitum.
5. Say Something- Justin Timberlake
Justin Timberlake is back and better than ever! The reason Justin's video made it to the top 5 list was plainly because he travelled the path less taken, live, as in the entire video is totally unfiltered. His voice isn't pre-recorded in a studio, the guitar isn't just a prop. It's all totally, perfectly, organic and it is astonishingly beautiful. It's unlike anything we've ever seen from Justin and, if I'm being honest, this video is a breath of fresh air compared to the heavily-edited music videos we ordinarily see from pop stars.