10 Things You Might Not Know About Cameron Boyce
Rest In Peace Cameron Boyce
Actor Cameron Boyce was well known for his acting chops in "Descendants", the TV show "Jessie" and "Grown Ups" has passed away at the tender age of 20 in his sleep due to a seizure. But even before he was Carlos, the teenage son of Cruella de Vil, or the mischievous Luke Ross, Boyce was already a veteran in show business. And he will be remembered for his talent and rambunctious personality!
Here are 10 things you may not know about the late actor, who died at age 20 after a seizure resulting from an ongoing medical condition, his family told CNN on Sunday.
He got his big break at 8 years old
Yes, that 8 year old boy was indeed Boyce, when he appeared in the 2008 music video for the Panic! at the Disco song "That Green Gentleman (Things Have Changed)." He played guitarist Ryan Ross as a child.
He acted in a soap opera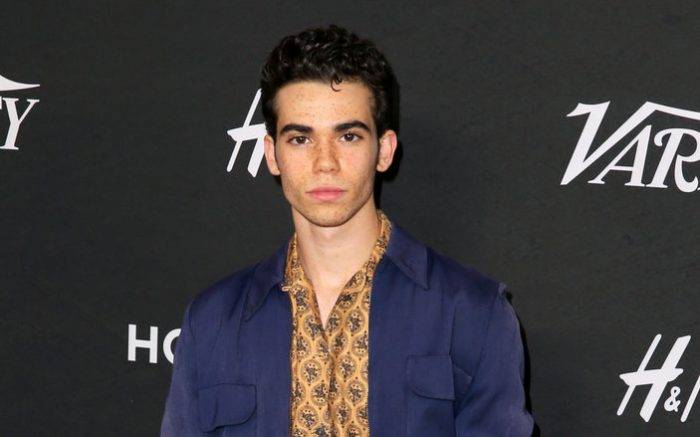 Boyce had a recurring role in "General Hospital: Night Shift," playing Michael "Stone" Cates Jr. for seven episodes in 2008.
He made his film debut in a horror movie
In addition to his music video and TV appearances, he made his debut on the big screen in the horror movie "Mirrors" alongside Kiefer Sutherland in 2008. He was 9 years old when the film hit theaters
He worked with other big names, too
— Adam Sandler (@AdamSandler) July 7, 2019
Boyce went on to work with Shia LaBeouf in "Eagle Eye" and with Adam Sandler in "Grown Ups" and "Grown Ups 2."Sandler paid tribute to Boyce in a moving post on Twitter.
He had a role in a 'Spider-Man' crossover
Boyce voiced Luke Ross in a crossover episode of the "Ultimate Spider-Man" animated series
He also voiced a 'Spider-Man' villain
In 2017, Boyce voiced the role of Spidey villain Herman Schultz, also known as Shocker, on the Disney XD series "Marvel's Spider-Man."
He was a humanitarian
Boyce received the Pioneering Spirit Award at an annual gala for the Thirst Project, a non-profit organization that helps deliver clean water to communities around the world. He helped raise more than $30,000 for the organization to build two wells in Swaziland, according to his family.
He won a Daytime Emmy
Boyce received a Daytime Emmy Award with Disney XD for "Outstanding Promotional Announcement" for participating in a series honoring Black History Month.
He appeared with his grandmother Jo Ann Boyce, who was one of 12 black students who desegregated a public school in Clinton, Tennessee.
He had a lot ahead of him
Boyce had several projects in the works before his death.
He again played the role of Carlos in third installment of the Descendants franchise, which is set to premiere on August 2.
He also had plans to venture outside of Disney. He was due to appear in the upcoming HBO comedy series "Mrs. Fletcher" and was cast in the leading role of Cal in the indie feature "Runt."
Rest In Peace Cameron Boyce, we love you.