'A Star is Born', a MUST watch!
A sacrificial love story, that is imperfectly perfect, played by Bradley a seasoned musician Jackson Maine, who falls in love with a grappling songstress trying to make ends meet played by Lady Gaga. The 2018 modern re adaptation of the film 'A Star Is Born', previously acted by Kris Kristofferson and Barbra Streisand back in 1976 and originally way back in 1937 with Janet Gaynor and Fredric March. It's been a revivify obliquely in movies such as 'La La Land' and 'Insomnia' by Christopher Nolan.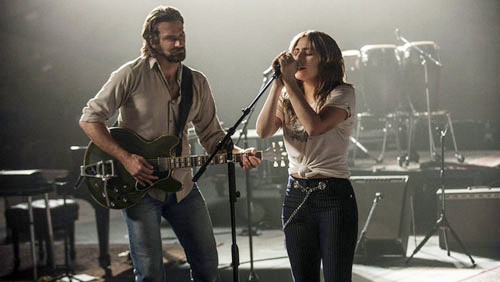 The movie revolves around the character of Bradley Cooper and Lady Gaga, Jakson Miane and Ally. Struggling to grasp with reality Jackson meets Ally a songstress striving to be an artist in Hollywood, who doesn't accepts the flaws or rather her natural beauty. She wasn't the mould they wanted and she wouldn't be moulded to be one.
Addicted to the bottle of Gin, Bradley now plays the boozy and downwardly mobile alpha-star laying his pride on the showbiz altar of the woman he loves. Cooper directs and co-stars in this extraordinary watchable and immense enjoyable new version, supercharged with charging energy of pure melodrama. He appears opposite of a startling good Lady Gaga, whose talent to be part ordinary person, part ethereal celebrity goddess functions at the ultimate highest level at all times.
Cooper opts for a move husky deeper voice by kicking it down a couple of octaves to play Jackson Maine, a gravel-toned country-rocker, who is exceptional on his guitar, doing stadium tours and attempting to keep it together with huge amounts of booze, Gin in specific to pills and steroid shots. But despite all the downfalls, he's still a big success, but personally and emotionally he's running on emptiness and sorrow. Outstanding factor in the movie was portrayed when Cooper actually co-writes a few of his songs despite coming from no background of music.
Cooper's character suffers from high pitch sound deafness, an issue that pushes him off to anxiety attacks and temper tantrums that low key makes him the burden for the people around him. Having met Ally in a drag bar, I call it fate, they hit it off, almost too good to be true. A love that was intoxicatingly a dream come true. Her voice of gold made her star with the help Of Jackson Maine. There is a saying that goes don't mix love and business. And without a doubt it tore them apart, besides Maine's ill-fitting addiction to drugs and alcohol. Cooper is arguably prettier than Lady Gaga, but she is the one who commands your attention: that sharp, perplexed, distinguished, mesmeric face – an unfawning face, very different from the wide-eyed openness of Streisand or Garland.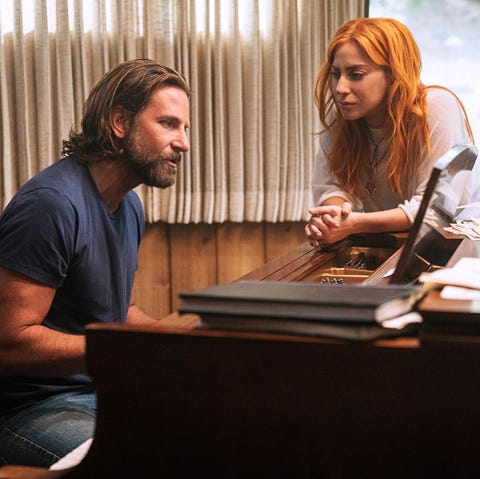 Her songs are exceptional and the unguarded, raw emotions and openness of her scenes with Jackson are wonderfully sympathetic. You can't help but feel a sense of solace towards the both role. Meanwhile Cooper, whose screen persona can so often be bland and redundant, makes precisely this conservative tendency work for him in the role. He is so sad, all you want to do is hug him. Arguably, this film shows some of Jackson's dark side, by giving him partial deafness as well as alcoholism, but it is still a richly sympathetic performance.
For all that is said, this film implies considering to something quite real. It could be called: A Star Is lost. The new generation displace the existing one. For one star to get an award, the rest of the defeated nominees have to swallow their pain, as the spotlight moves away from them. It's the sad reality of the fast paced world of Hollywood.  For one star to deliver the shock of the new, another one has to receive the shock of the old or rather fight their hardest to prove their relevance. A Star Is Born turns that transaction into a love story. My personal kind of favourite, a sharp pain of reality and a pinch of hope.
A Star is Born is released in Cinemas near you today.
Email

Studio Hotline


+603-7724 1144

Office


+603-7710 5022

Fax


+603-7710 7098

Address


Media Prima Audio, PH Floor, North Wing, Sri Pentas, Persiaran Bandar Utama, 47800, Petaling Jaya, Selangor Darul Ehsan.