Wakanda forever – and ever! Now, while the Vibranium-rich kingdom is the stuff of fiction…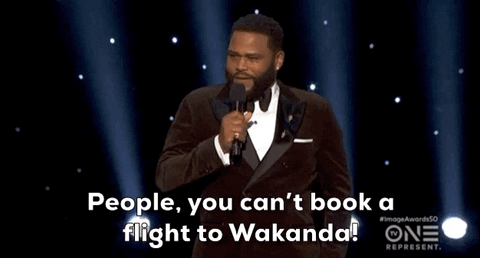 Ryan Coogler, the director and co-writer of the multi-award-winning 2018 'Black Panther', is set to bring Wakanda to life in a new Marvel TV show for Disney Plus!
View this post on Instagram
As part of a five-year TV exclusivity deal, Coogler and his production company Proximity Media, are set to develop the series surrounding the home of the Black Panther. Wakanda, the fictional country set in sub-Saharan Africa was first introduced by Marvel in the July 1966 issue of Fantastic Four #52. The news – broken by Deadline – sees Executive Chairman of The Walt Disney Company, Bob Iger, praising the 34-year-old director.
"With Black Panther, Ryan brought a groundbreaking story and iconic characters to life in a real, meaningful and memorable way, creating a watershed cultural moment. We're thrilled to strengthen our relationship and look forward to telling more great stories with Ryan and his team."
Coogler's meteoric rise to prominence in the entertainment industry is one for the books. After debuting his award-winning feature-length film, 'Fruitvale Station' (starring Michael B. Jordan), he went on to successfully persuade Sylvester Stallon to let him direct 'Creed', a revival and continuation of the Rocky Balboa character and franchise. 'Creed' was so successful it became a franchise on its own (with 'Creed' star Michael B. Jordan set to take over the reins as director for 'Creed III'). Then, when he signed on to co-write and direct 'Black Panther' in 2016, he became the youngest Marvel Studios filmmaker. He has since been included in 2018's list of Time magazine's '100 Most Influential People'.
View this post on Instagram
Meanwhile, there have been no further details as to whether the Wakanda-based series will pick up where the 'Black Panther' franchise has left off, what with the sequel slated for release in 2022 and the passing of its lead Chadwick Boseman changing up the narrative for the story. However, it is reasonable to expect that familiar characters like Danai Gurira's 'Okoye' and Letitia Wright's 'Shuri' to make an appearance in some capacity. Maybe we could see the late King and Queen of the nation take on a more prominent role in a tale of how Wakanda came to be? Who knows, what with the once-secretive African nation coming a long way since in the movie counterpart.
Nevertheless, the reveal of Marvel x Disney Plus' latest endeavour is just another one in a long line of expected releases. So far, they've delivered on 'WandaVision' and will soon release 'The Falcon and The Winter Solider' in March, 'Loki' in May, along with 'Hawkeye', 'Ms. Marvel', and the animated 'What If…?' later on this year.  Catch the full list here.
*Cover image credits: Marvel/Disney