Dato' Seri Vida Gets Slammed For Labelling People Who Raise #BenderaPutih As Lazy
The millionaire said that people should be putting in the effort to work instead of expecting aid and raising white flags.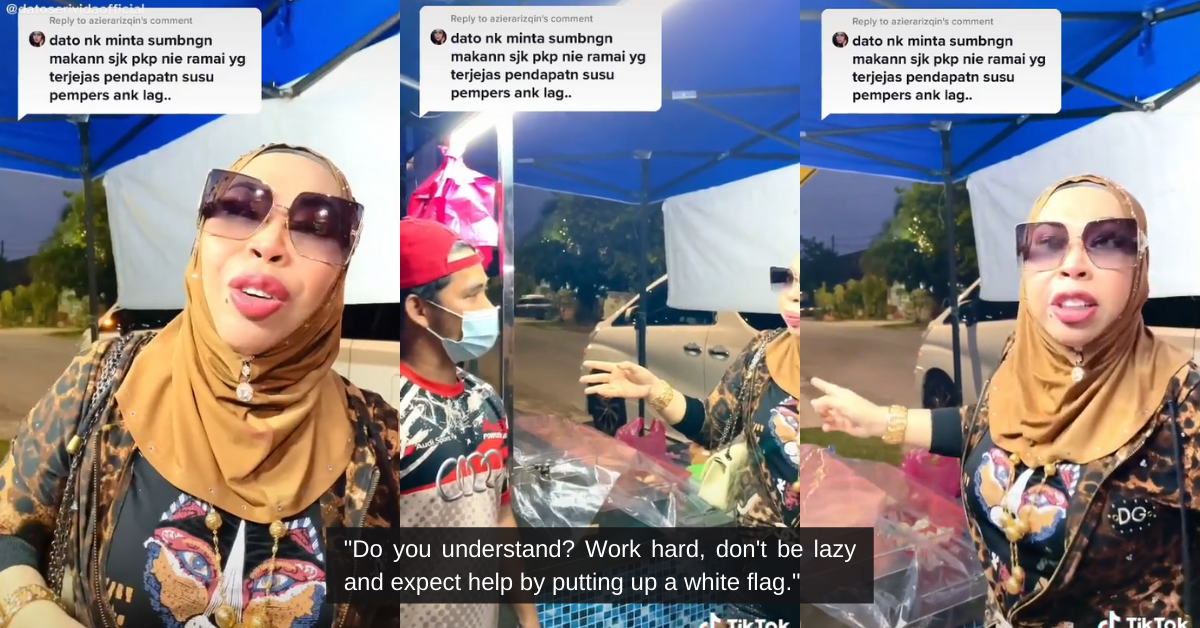 The businesswoman asked the vendor how long he has been selling food to which he replied, "It's been a year."
"(He earns) RM200 to RM250 a day, as long as there's a will and hard work and the most important thing, the menu has to be delicious and clean," Dato' Seri Vida said.
Pointing to the camera, she then stressed, "Do you understand? Work hard, don't be lazy and expect help by putting up a white flag."
Email

Studio Hotline


+603-7724 1144

Office


+603-7710 5022

Fax


+603-7710 7098

Address


Media Prima Audio, PH Floor, North Wing, Sri Pentas, Persiaran Bandar Utama, 47800, Petaling Jaya, Selangor Darul Ehsan.