Despite reports that 'The Ellen DeGeneres Show' was undergoing an internal investigation into the allegations that the show was a  'problematic' workplace, the show is now back for season 18 with its namesake back at its helm.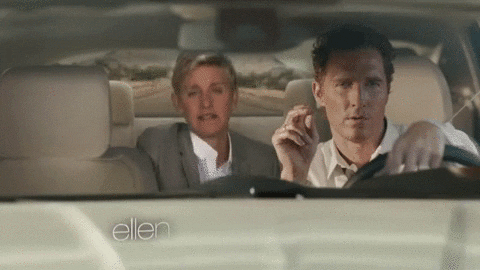 After promising to address the allegations that were pitted against the show, its producers, and DeGeneres herself, she honoured her promise with an apology. However, while the joke-laced apology was meant to address the possibility of her 'ever hurting' anyone and saw her taking responsibility for claims of misconduct on her set, DeGeneres wasted no time, using the generic apology all celebrities who have been threatened with 'cancellations' have been using: by blaming it on "power' and "privilege".
Speaking to BuzzFeed News, employees at the show expressed their disappointment at the show's host for not taking the apology seriously enough. After all, the allegations included experiences with toxicity, racism, sexual harassment, and misconduct. They condemned DeGeneres's sarcastic quip,
"How was everybody's summer? Good, yeah? Mine was great. Super terrific," and then telling them, "Let me give you some advice out there if anybody's thinking of changing their title or giving yourself a nickname, do not go with the 'be kind' lady. Don't do it."
https://www.instagram.com/p/CFZjbAdDnA7/
One employee was quoted as saying,
"Not only did Ellen turn my trauma, turn our traumas, into a joke, she somehow managed to make this about her."
While another shared,
"When she said, 'Oh my summer was great' and that was supposed to be funny I thought, 'It's funny that you had a rough summer because everyone was calling out all of the allegations of your toxic work environment and now you're the one suffering?'"
During the course of her apology, the 62-year-old went on to defend herself from all the bad press, saying "articles in the press and on social media that said that I am not who I appear to be on TV". She explained,
"The truth is, I am that person that you see on TV. I am also a lot of other things. Sometimes I get sad, I get mad, I get anxious, I get frustrated, I get impatient. And I am working on all of that. I am a work in progress […] So, I'm a pretty good actress, but I don't think that I'm that good that I could come out here every day for 17 years and fool you. This is me. And my intention is to always be the best person I can be. And if I've ever let someone down, if I've ever hurt their feelings, I am so sorry for that."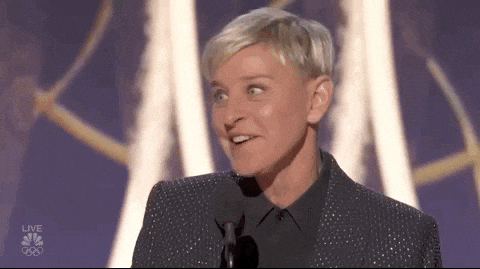 Former—and allegedly current—employees are coming forward about the "toxic work environment" onset of the long-running talk show. According to 10 former employees and one current employee who spoke anonymously to BuzzFeed News, Ellen's show was said to be rife with favouritism from executive producers, as well as microaggressions and racism. On top of this, another former employee said she was fired after taking a one-month medical leave following a suicide attempt. And yet another was reportedly fired for taking a three-week leave after a car accident. Executive producers Ed Glavin, Mary Connelly and Andy Lassner released a statement to E! News about the claims, distancing Ellen herself from them:
"We are truly heartbroken and sorry to learn that even one person in our production family has had a negative experience. It's not who we are and not who we strive to be, and not the mission Ellen has set for us. For the record, the day to day responsibility of the Ellen show is completely on us. We take all of this very seriously and we realize, as many in the world are learning, that we need to do better, are committed to do better, and we will do better."
Since then, 'The Ellen DeGeneres Show' has made changes to its senior production team, removing executive producers Ed Glavin and Kevin Leman, and co-executive producer Jonathan Norman from Warner Bros.
*Cover image credits: Portia de Rossi's Instagram