It's in the small moments that we can see the impact that one person can make on those around them. To this day, more than half a year after his passing, we're learning more and more about the late Chadwick Boseman and why exactly he's so well-loved. After a hard-fought (secret) battle with colon cancer, the actor passed away in August of 2020. Since then, fans have been treated to random anecdotes from those closest to him – his family, friends and costars – that merely solidify a fact that fans of the late actor already know: that Chadwick Boseman was an inspirational, kind and wonderful individual.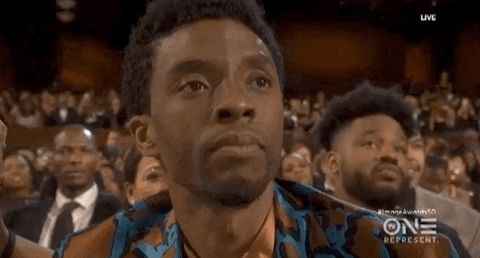 Most recently, the cast of Ma Rainey's Black Bottom –  based on Pulitzer Prize winner August Wilson's play of the same name – revealed a little bit of what went on behind the scenes of Chadwick Boseman's final project before his passing. And in doing so, fans are given a glimpse into just how intensely Boseman would train for his role.
View this post on Instagram
As reported in Cinemablend, Boseman's costar Glynn Turman ('Toledo', the pianist in Ma's band) shared how his work ethic inspired those around him to work just as hard.
"We were all staying in the same hotel. It started sounding like a music school. You get off the elevator and you could hear Chadwick working on it. Made you say, 'Hey, I don't want to practice right now, but I better get to start practicing'."
Coleman Domingo ('Cutler', the guitar and trombone player in Ma's band) went on to elaborate on how Boseman pushed them to do more and do better in their roles. Rather than quietly improving only for himself, he rallied his costars to follow him by challenging them to one-up each other if only to make their delivery of the characters more convincing.
"I love that [Chadwick's] like, 'Yeah, I'm gonna challenge you. We're gonna challenge each other,' He truly learned to play. I think everyone was like, 'Oh, that's what you're doing, Chad? OK, now I'm gonna learn too'."
View this post on Instagram
His determination to keep his condition under wraps (on top of working hard on his roles) means that cast members and those who were not in his immediate circle were left shocked by his passing. The loss of the 43-year-old leaves a void that can never be filled in the hearts of fans and those who he's made a positive impact on but his words, his kindness and his diligence will live on.
*Cover image credit: Netflix