"2020 Is the Gift That Keeps on Giving," Says Pink After Fracturing Her Ankle While…
"As if surviving covid wasn't enough for this poop sandwich of a year!"
Pink (stylised as P!NK) is known for her mind-blowing, visually stunning and technically intricate acrobatic performances; no one can put on a show like her.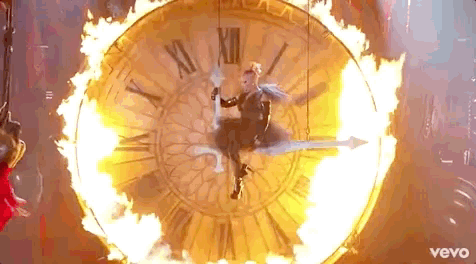 But in a recent Instagram post, the 41-year-old singer revealed that she had in fact fractured her ankle: in the most mundane way!
View this post on Instagram
In a masked selfie from what appears to be a hospital bed, the mother-of-two (real name Alecia Moore) is seen seen giving a thumbs up to the camera before revealing a long list of ailments that have been plaguing her.
"Well, I got my stitches out from drying that wine glass, that went well. Then I recovered from my very first staph infection for no reason (cry for help?) (right knee was lonely?) so I thought I'd fracture my ankle!"
So, what happened?
 "I was actually running down the stairs trying to see the Christmas star! Turns out it's not until the 21st."
View this post on Instagram
Earlier this year on April 2, the singer took to her social media to announce that she and her three-year-old son, Jameson, had tested positive for COVID-19. She shared at the time:
"Fortunately, our primary care physician had access to tests and I tested positive. My family was already sheltering at home and we continued to do so for the last two weeks following the instruction of our doctor.  It is an absolute travesty and failure of our government to not make testing more widely accessible. This illness is serious and real. People need to know that the illness affects the young and old, healthy and unhealthy, rich and poor, and we must make testing free and more widely accessible to protect our children, our families, our friends and our communities."
The pair have now recovered from the virus but it looks like it's going to be Christmas in a cast for the 'So What' singer!
*Cover image credits: Instagram / @pink
Email

Studio Hotline


+603-7724 1144

Office


+603-7710 5022

Fax


+603-7710 7098

Address


Media Prima Audio, PH Floor, North Wing, Sri Pentas, Persiaran Bandar Utama, 47800, Petaling Jaya, Selangor Darul Ehsan.