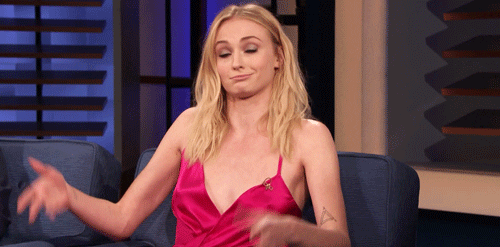 Sansa Stark has finally deemed us worthy!. The Game of Thrones actress took to Instagram today to share three photographs of herself while she was pregnant earlier this year. The 24 year old actress who is married to 31 year old singer-songwriter Joe Jonas, gave birth to a baby girl Willa Jonas in July this year. All three photographs she shared show the actress looking happy and radiant and share the same caption? ? ☀️. In the first she in a pool with her dog and sporting a grey bikini. In the second she is wearing pink striped pyjamas and is seen cradling her belly, along with husband Joe Jonas. In the third she is lounging outdoors in an olive green bikini. 
https://www.instagram.com/p/CFpy6Hrh3vG/
https://www.instagram.com/p/CFpy97bh93h/
https://www.instagram.com/p/CFpy_oThnZN/
The couple has previously been very secretive about their pregnancy, choosing not to share the news officially on their social media accounts. However, over the months Sophie was seen out and about sporting a very obvious baby bump.
Sophie and Joe tied the knot in 2019 – twice! They had two weddings; the first in Las Vegas at A Little White Wedding Chapel on 1st May 2019 right after the 2019 Billboard Music Awards. The second one was on 29th June 2019, with all their friends and family present in took place in a gorgeous location in France.
https://www.instagram.com/p/BzetyOqhAQq/
Sophie and Joe have been together since 2016, after being introduced by some mutual friends. Their relationship progressed to the next stage fairly swiftly with Joe proposing to Sophie with a gorgeous pear shaped diamond ring (which reportedly cost a whopping $150,000!) in 2017.
https://www.instagram.com/p/BaRwF_1gGJd/
Here's wishing the happy couple all the best in their new roles as parents!