Ever since Justin Bieber, his label Def Jam Records and manager Scooter Braun tweeted that Bieber was about to enter a "new era", he's proven to be reinventing himself through his new music. And while "Holy" was the beginning of the new era for Bieber, he's now confirmed that he will be continuing on with this new era with his next single to drop.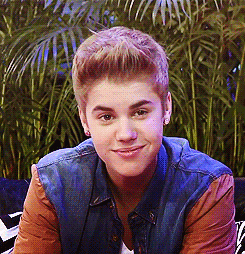 In an Instagram post put up yesterday, Justin Bieber confirmed that his new single titled 'Lonely' (should we expect a pattern of single word titles for the songs on this new album?) will drop this Friday. He also confirmed that he's worked alongside Grammy-nominated producer Benny Blanco.
https://www.instagram.com/p/CGQLdkNHokT/
In the photo, Jacob Tremblay (the 14-year-old talented actor from "Room", who won a Critics' Choice Movie Award for Best Young Performer for his role) is seen dressed in Bieber's signature purple hoodie and sports his fellow Canadian's iconic side-swished hair from his early days on the scene. Both Tremblay and Blanco – who has previously worked with Bieber on "Love Yourself" – shared the same image on their Instagram profiles.
https://www.instagram.com/p/CFPk2_VnVNf/
Following the drop of his is the fifth studio album 'Changes' in February this year, 'Lonely' will be the second single the 26-year-old Ontario native releases this year. His first single, 'Holy' featuring Chance the Rapper blew up the minute it dropped, earning the duo a debut at No.3 on the Billboard Hot 100.  With 'Holy' centring around love, relationships, and faith, we can only wonder what story we'll learn about Bieber from 'Lonely' on. After all, 'Holy' gave us a pretty intimidate an inside look into Bieber's personal feelings by tying his faith, marriage to Hailey Bieber, and love for others together.
https://www.instagram.com/p/CGQaV69H3Df/
In a Livestream following the release of both the track and music video for 'Holy', Bieber and Chance talk about his new album and build up the hype for it with Bieber saying:
"This album is really some of the best music I've made,"
Chance himself reiterated by saying that Bieber's new album is groundbreaking,
"It's some of the best music I've ever heard period," 
Watch their 10-minute live session here, where the duo discuss the changes they have gone through as the years have passed, rap together and goof off :