"Don't trust just anyone" Billie Eilish Reveals The Real Story Behind Her Mullet Haircut
Read on to find out how her mullet ACTUALLY happened.
Daily Mail
Billie Eilish is not holding back anymore, especially when it comes to her very publicized hair journey!
The singer is one of the many celebrities who have joined in the ever so trending Instagram Story's "post a photo of" challenge, the 10-time Grammy winner was asked by a fan to share a pic of "The most craziest your hairs been." And the 19-year-old star spilled the tea on her locks.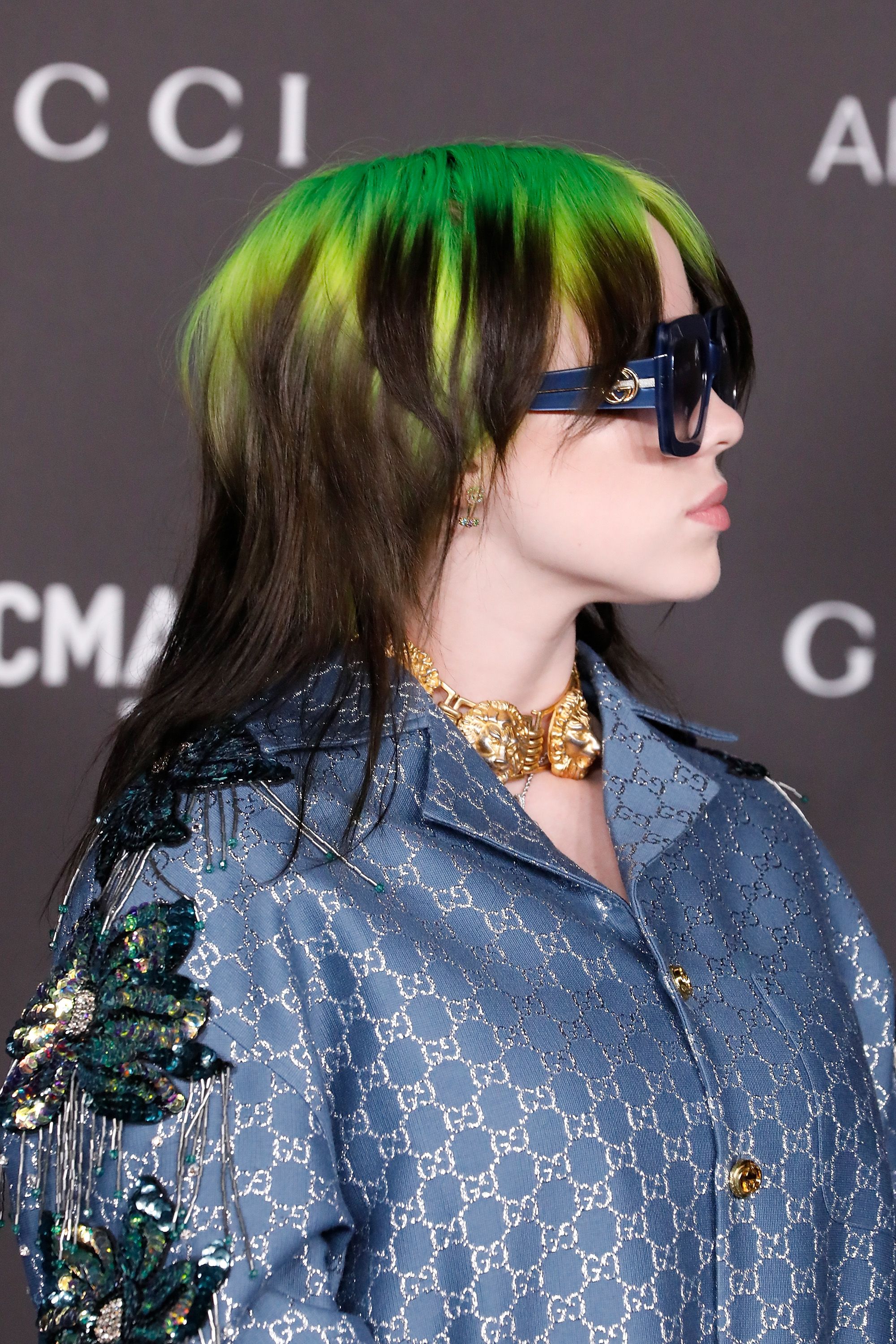 Cosmopolitan
In a video posted on her social media the Bad Guy singer can be seen pulling short strands of hair from the middle of her head. She captioned the post, "don't trust just anyone who says they're good with color my hair continued to all out in chunks for the next two months after this."
Radio.com
Bleach is not to be messed with! She also shared a side-profile pic with the caption, "these pieces were just all the hair that got burnt off that had grown back. while everyone thought I got a mullet."
Check her post down below: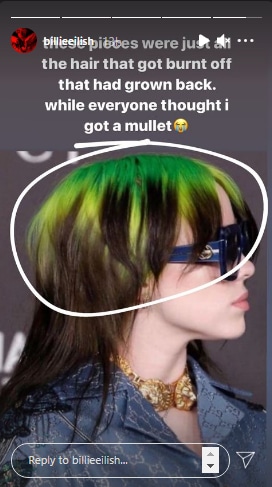 E! News
In other Billie news, the artist will be releasing her first documentary, Billie Eilish: The World's A Little Blurry, next month!
Email

Studio Hotline


+603-7724 1144

Office


+603-7710 5022

Fax


+603-7710 7098

Address


Media Prima Audio, PH Floor, North Wing, Sri Pentas, Persiaran Bandar Utama, 47800, Petaling Jaya, Selangor Darul Ehsan.