Billie Eilish Sparks Dating Rumours With Actor Mathew Tyler Vorce During Weekend Getaway
Billie was seen resting her head on Matthew's shoulder!
Billie Eilish seems to have a new man in her life, after her 2019 split from ex-boyfriend Brandon 'Q' Adams, who the singer kept secret for the duration of their entire relationship!
This past weekend, Billie Eilish was able to take some time off from her very busy schedule to get away from Hollywood and enjoy a low-key staycation. But as it turns out, the Grammy winner wasn't spending alone time on her getaway, but rather, was accompanied by someone with whom she seems to have a budding relationship. Paparazzi and fans spotted the bad guy singer getting coffee with her beloved doggo – as well as an actor named Matthew Tyler Vorce.
View this post on Instagram
Billie and Matthew looked very cozy in their sweatshirts as they grabbed coffee and walked Billie's pit bull, Shark. At one point, the paparazzi were able to catch Billie resting her head on Matthew's shoulder as he put her arm around him. Not much has been revealed about Billie's new beau Vorce, as the actor has remained private, however, he has appeared in horror films such Mother, May I Sleep with Danger? and Little Monsters, along with several short films.
Billie eilish is coming… to show us her boyfriend ? pic.twitter.com/FaAndaW4pg

— JD PIRATE O'BAIRD (@jd_destructor) April 20, 2021
The rumoured couple have refrained to comment on their relationship status, as Billie herself has kept her dating life a secret for the longest time but only recently offered a rare glimpse into her past relationship. In the February 2021 documentary titled Billie Eilish: The World's a Little Blurry, viewers were finally introduced to her then-boyfriend named Brandon Quention Adams, who is also referred to as Q. According to the 19-year-old singer, things fizzled out with the rapper after they didn't see eye-to-eye on life.
"I just wasn't happy, and I didn't want the same things he wanted, and I don't think that's fair for him," she revealed in the documentary.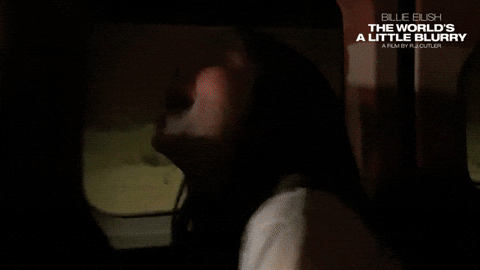 Well, for now, we'll just have to wait and keep our fingers crossed that Billie might divulge a little information about her new beau!
*Cover image credits: @billieeilish
Email

Studio Hotline


+603-7724 1144

Office


+603-7710 5022

Fax


+603-7710 7098

Address


Media Prima Audio, PH Floor, North Wing, Sri Pentas, Persiaran Bandar Utama, 47800, Petaling Jaya, Selangor Darul Ehsan.