Some of us can only imagine going on a road trip with BLACKPINK's Rosé!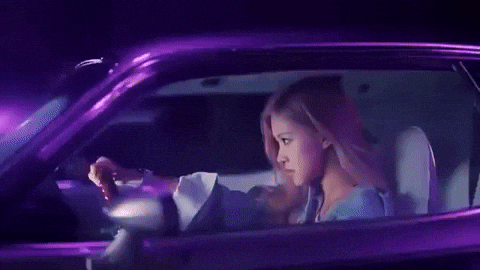 The BLACKPINK member, who recently released her chart-topping solo project -R-, was one of the guests who appeared on The Kelly Clarkson Show to talk about her latest singles: On The Ground and Gone. The album – a primarily a pop record with influences of synth-pop, dance-pop, electropop, EDM, alternative rock, soft rock, indie rock, and rock elements – has broken numerous records, with one of them being the highest-ranking female K-Pop soloist on Billboard's Hot 100. During the interview, the South Korean-New Zealand native also revealed some fun facts: like who she likes to sing along to while on the road.
View this post on Instagram
The girl group member told The Voice coach that when she was younger, her family liked to take long road trips, often taking up to seven to eight hours. To confirm this, Rosé's sister Alice would say in a separate interview,
"On road trips, it's either she's singing constantly the whole trip or sleeping."
With so much time on the road, obviously can only mean one thing and that's that there must exist a poppin' playlist to pass time – Rosé had the best one yet.
"I sang, like, a lot of Taylor Swift, Beyonce … I really wanted to mention that 'Because of You' was definitely part of that playlist. I think it was on repeat – I can sing it from top to bottom."
That's a Kelly Clarkson hit right there!
Music is definitely Rosé's passion. Her sister revealed, "We would sometimes drive from Melbourne to Canberra. And that's like a whole eight-hour drive. And she would literally be singing for the whole eight hours!" Thankfully, her voice has always been stunning! Alice listed down several artists who were part of Rosé's eight-hour-long concert.
"There was a Taylor Swift song, a good Chris Brown song, and there was Leona Lewis."
A few of these artists and more can be seen on Rosé'S eclectic playlist for International Women's Day.
Okay, this playlist is turning out to be a real banger for future road trips once COVID-19 restrictions have been lifted!
Catch the interview down below: