Cardi B Is Billboard's Woman Of The Year & She Has A Message For The 'Crybabies'
In the immortal words of Cardi B, "Eat it up."
Congratulations are in order! Cardi B has officially been crowned the Billboard Music Award's 2020 Woman of the Year!!!
View this post on Instagram
But, of course, despite being recognised by Forbes as being one of the most influential female rappers of all time  – as well as a Grammy Award winner, an eight-time Billboard Music Award winner, holder of five Guinness World Records, winner of four American Music Awards and eleven BET Hip Hop Awards – she wasn't spared from the barrage of criticism thrown her way as critics thought she "hadn't done enough" to deserve the honour.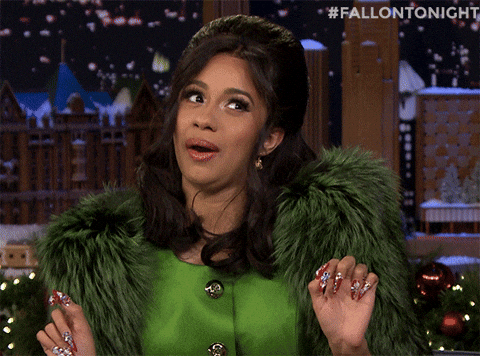 Anyone who is on social media would have heard Cardi's megahit track 'WAP', featuring Megan Thee Stallion – and yet, judgement is being passed on the 28-year-old Bronx rapper. Apparently, many argue that Cardi hadn't released enough music to be worthy of the honour by Billboard. And of course, Cardi being Cardi – she wasn't about to let anyone rain on her parade. In a video posted on her Instagram account – while decked out in a robe and headwrap – Belcalis Marlenis Almánzar shot out:
"For you cry babies like, 'What? She only got one song.' Yeah, I got that song, b****. You know, the one that sold the most, the one that streamed the most. The one that's about to be six-times platinum in, like, three months. The one that had your grandma popping her ***** on TikTok. Yeah, b****, that one."
This isn't the first time Cardi has had to defend the hit that is "WAP". Its suggestive lyrics have been heralded by many as being "too vulgar " but Cardi's counterargument on this is clear –
"You wanna know something? It's what people wanna hear. If people didn't wanna hear it, if they were so afraid to hear it, it wouldn't be doing as good."
Not only did 'WAP' debut at number one on Billboard's Hot 100 chart in August, it set a new record by garnering 93 million streams in just seven days.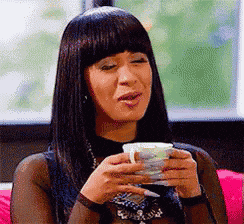 The shutdown didn't end there. Cardi also pointed out that's she's done a lot more this year than just make bangers. Nuh0uh honey, she's also spent a lot of the year getting people to vote while actively getting hands with her platform and political activism. She's even interviewed both President-elect Joe Biden and Senator Bernie Sanders.
"For over a year, I've been influencing and using my platform for y'all to vote, not just when Joe Biden was going up against Trump I've been informing y'all about your senators, I've been informing y'all about districts and midterm elections. Using my money, my own money, to meet up with these candidates like Bernie. Flying out, tired after shows. Yeah, that was me, b****."
View this post on Instagram
The mother of the adorable little girl she lovingly named Kulture also made sure to share the love with her fans.
"Thank you BARDIGANG with out y'all encouraging while the world ? was against me and criticizing every move I wouldn't have gotten here everyday and use my voice for a change."
Billboard's 15th annual Women in Music event will take place (virtually) on December 10th.
*Cover image credits: Instagram / @iamcardib
Email

Studio Hotline


+603-7724 1144

Office


+603-7710 5022

Fax


+603-7710 7098

Address


Media Prima Audio, PH Floor, North Wing, Sri Pentas, Persiaran Bandar Utama, 47800, Petaling Jaya, Selangor Darul Ehsan.