More than a month after his passing, fans and friends alive continue to mourn Chadwick Boseman. As tributes for the 'Black Panther' actor pour in from around the world, one particular story has made headlines and it comes from his '21 Bridges' costar, Sienna Miller. The 38-year-old British-American actress spoke about Boseman's selflessness in an interview with Empire magazine. The interview is part of many, conducted in tribute to the late actor who passed away after a long, four year battle with colon cancer.
https://www.instagram.com/p/CEdLs05FWTn/
Miller, who worked with Boseman on the 2019 film, shared how Boseman's "unfathomable" act gave her the opportunity to work on the film and in turn, with him. She shared how Boseman – who produced the film – had approached her with the role as a fan of hers, but that she had no intention of working at the time. However, he changed her mind.
"This was a pretty big budget film, and I know that everybody understands about the pay disparity in Hollywood, but I asked for a number that the studio wouldn't get to. And because I was hesitant to go back to work and my daughter was starting school and it was an inconvenient time, I said, 'I'll do it if I'm compensated in the right way.' And Chadwick ended up donating some of his salary to get me to the number that I had asked for."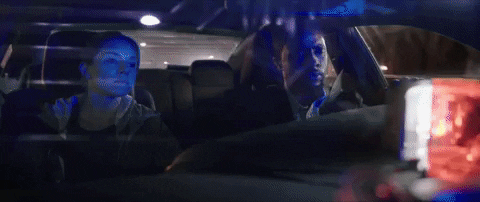 Afterwards, Miller recounted how Boseman's act had affected her and what he then said to her:
"It was about the most astounding thing that I've experienced. That kind of thing just doesn't happen. He said, 'You're getting paid what you deserve, and what you're worth.' It's just unfathomable to imagine another man in that town behaving that graciously or respectfully."
Miller, who was hesitant to talk about this, went on to say that Boseman's "generosity and support was unprecedented in the industry" and that there was "no showiness" and instead was his way of saying, "Of course I'll get you to that number, because that's what you should be paid."
https://www.instagram.com/p/Bz0e-elFAAV/
The movie followed Chadwick as an embattled NYPD detective named Andre Davis, who joins a citywide manhunt for two cop killers. However, as the night unfolds, he uncovers a massive conspiracy that links his fellow police officers to a criminal empire and he soon loses trust in everyone around him as he doubts who to pursue and who's pursuing him.  Miller plays Frankie Burns – a detective working with Boseman's character.
https://www.instagram.com/p/B5T6QN_BGCB/
Boseman has since been honoured with a public memorial service in his hometown of South Carolina as well as a special about Boseman's life and work titled 'Chadwick Boseman — A Tribute for a King' by Disney. The actor was 43-years-old.
*Cover image credits:
Boseman & Miller: Araya Diaz/Getty
Boseman (B&W): Instagram