Daniel Radcliffe is revealed a long time secret and shut down a rumor about his time filming Harry Potter, during an interview by Hot Ones.
HITC
The long time actor is the final guest on the show's 13th season and host Sean Evans did not disappoint, asking Radcliffe some burning Harry Potter questions. He asked if it was true whether or not he ended up broke 160 pairs of glasses on set and 60-70 wands.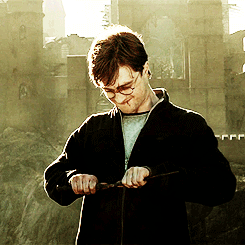 Fandom
"I would definitely say they are exaggerated. The glasses one massively so. I definitely didn't break the glasses that often at all, I don't think. The wands I definitely broke a lot because I would just like drum on my legs with it all the time and do that incessantly," he revealed. "Probably like once every three or four weeks it would just weaken to the point where it snapped and then I would say I was very sorry to the prop master and he would give me a look like, 'Please stop drumming.' They were very, very sweet with us and tolerated more that I hoped they would from an adult actor."
Metro
He as also asked about filming the transfiguration class scenes in Professor McGonagall's room in Chamber of Secrets.
Check out his interview below: