Following his operation in late October last year, Drake has been busy with post-op. rehab. Although he nor his reps. have specified the extent of the injury, fans have speculated that – in accordance to the pictures that the rapper has shared on social media where he's sporting a knee brace – the injury could be a torn ACL. This is a common knee injury that occurs with a sudden change in direction or pivot against a locked knee. More recently, Drake shared images of himself working hard at the gym, sharing: "10 weeks post op and I'm grinding for it everyday." However, he may have pushed himself too hard.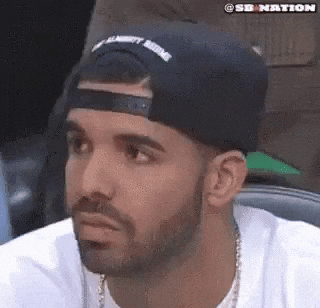 Taking to Instagram, the rapper posted a story revealing despite his initial plans to release 'Certified Lover Boy' this month, he has no choice but to delay its drop. He elaborated,
"… between surgery and rehab my energy has been dedicated to recovery. I'm blessed to be back on my feet, feeling great and focused on the album, but CLB won't be dropping in January."
Since last releasing 'Scorpion' back in 2018, Drake has been relatively quiet on the music front. With multiple projects in between – the 34-year-old Canadian native released multiple singles (such as 'Tootsie Slide' in 2019), a compilation album ('Care Package'), and a mixtape ('Dark Lane Demo Tapes) – Champagne Papi seemed to have taken a back seat in music. Since the introduction of his now 3-year-old son Adonis, we've instead seen more glimpses of Drake as  Aubrey Graham the father.
In April 2020, Drake announced his plans to drop his sixth full-length studio album with a post captioned:
"My 6th STUDIO ALBUM DROPPING SUMMER 2020!!! Lucky number 6. Soon fwd,"
Nevertheless, when summer rolled around, Drake merely revealed that D6 will be named 'Certified Lover Boy', depriving fans of the album and more tangible release date (maybe the album, like many productions, faced COVID-19 delays?). To appease fans, the announcement followed the release of 'Laugh Now Cry Later', featuring fellow rapper Lil Durk.
Then, in an announcement coinciding with his birthday, the 'Degrassi' alum confirmed that the album would drop in January this year, sharing a dope teaser at the same time. The teaser contained short scenes of Drake recreating old album covers.
CERTIFIED LOVER BOY
JANUARY 2021 @Drake pic.twitter.com/m2AK3kF8Xm

— OVO Sound (@OVOSound) October 24, 2020
In the teaser, a young boy looks up at the sky in wonder as he reaches out to touch falling leaves in the sky (not dissimilar to the covers of his first two mixtapes 'Comeback Season' and 'So Far Gone'). It then cuts to Drake looking introspective before he sets his hooded gaze on the camera (recreating the cover for his album 'Take Care'). Following that, Drake's silhouette is seen standing in front of a backdrop with a blue sky and white clouds (a grown-up version of the album cover for 'Nothing Was The Same' from 2013).  The last scene with a person is reminiscent of the cover for his latest mixtape, 'Dark Lane Demo Tapes'. While there are no lyrics to the movie-like teaser, the instrumental is dramatic and heavy; foreshadowing a change and/or growth in the rapper, perhaps?
In 2020, Drake has joined DJ Khaled, Popcaan, Headie One and Yong Bleu's songs but it looks lie we've going to have to wait until later in 2021 to hear Champagne Papi's pure sound.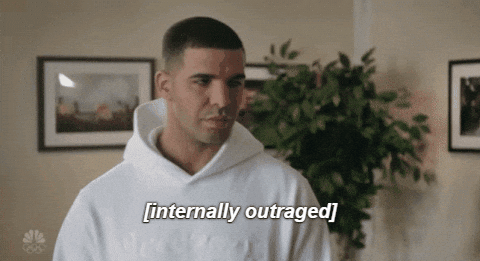 Until then, wishing him a speedy recovery!
*Cover image credit: Instagram