An incredible actor, activist, and ambassador Maisie Williams is back with a new personal venture, and this time, it's a podcast!
Maisie Williams has finally launched her podcast series Frank Film Club. The titular podcast will take a deep dive into films and cinema through the lens of four young women of the vast and sometimes controversial industry. The 24-year-old never fails to surprise us with her insanely talented acting chops, and this one is no different.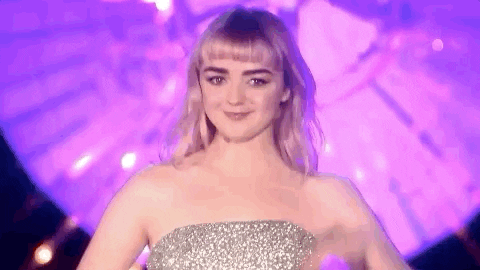 Announcing the podcast on Instagram, Maisie Williams explained the reason and motivation behind it.
"Frank Film Club, in a nutshell, is a film club for people who love films but get flustered when asked to articulate why – anything goes and everyone's welcome!"
"From shots and edits to casting and score, we unpack little-known indies, box office smashes, documentaries, foreign language, and everything in between. Join us – Maisie, Chloe, Hannah, and Lowri – twice a week, every week – anything goes and everyone's welcome!"
View this post on Instagram
The podcast was initially developed because the Game of Thrones actress witnessed a lack of space for film viewers to discuss their thoughts without facing future scrutiny. Moreover, it provides women with a safe platform where they can freely share their thoughts and opinions.
"We really wanted to make a space where there's no pressure to speak about film in a certain way, where we could be ourselves and enjoy the freedom of the discussion", Williams said of the podcast, adding that "Frank Film Club is a place where you didn't have to study film to have an opinion. We're so grateful and excited to share it with listeners everywhere."
View this post on Instagram
Season 1 of the podcast will also cover movies like Pixar's Soul, Boots Riley's Sorry To Bother You, and Ridley Scott's Thelma And Louise.
*Cover image credits: Instagram @maisie_williams