It seems that North West's pet dragon Speed is living his owner's sense of style in a collection of Instagram photos. Kim Kardashian shared the moments on social media with the caption "Photoshoot Fresh w Speed".
One photo shows the four-legged reptile donning a pink baseball with "Sports" written on it as he stands in front of a microphone, looking as if he's about to deliver a funny stand-up.
View this post on Instagram
Another photo shows Speed feeling his inner rock 'n' roll character by wearing a mini pink wig on his cute, tiny head while posing with a pink and black mini guitar.  The third and last photo is by far the cutest. It shows the Keeping Up With The Kardashians' star's pet wearing a wild pair of pink and yellow toy glasses on his face with a fruit lollipop on the side. So adorable!
The dragon's photoshoot had his fans and Kim's friends and family laughing for sure. 
"This might be the greatest post you've ever done," Jen Atkin commented while Kourtney Kardashian wrote, "Do Speed and Daisy need to hang out?"
Kim's friend Nicole Williams commented, "Speed needs a Pedi."
Speed got an introduction to Kim's fans back in March 2021 with a cute photo of North and the pet. The reality show star shared:
"Meet the newest member of our family…Speed. I really wasn't planning on liking Speed the way I do but she grew on me! Speed was really my BFF Allison's and we babysat for a week and she never left and it's been months! Speed got a makeover with custom Skims Cozy and even the Lil Uzi jewel (Speed actually got the jewel a few months back; North always knows what's up!). North and her bearded dragon go everywhere together. It's kinda cute!"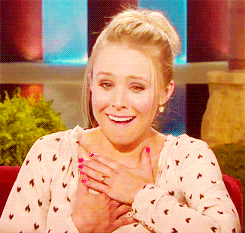 Aww, we think it's adorable how Kim and the Kardashian family treats their pet dragon, Speed. What about you guys? Do you hold crazy photoshoots for your pets too?
Photo Credit: eonline / @kimkardashian