What a way to end the new year with a bang!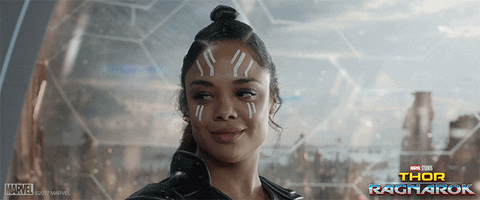 Don't worry, Tessa Thompson is safe and sound after what seems to be an encounter with a monster on New Year's Eve. The actress, known for her roles in films like 'Avengers: Endgame', 'Thor: Ragnarock', 'Men In Black International', 'Furlough' and 'Sorry To Bother You' laughingly recounted an accident that she got into while on her way to visit a friend. In an interview with Jimmy Kimmel for "Jimmy Kimmel Live", the actress recounted her end to 2020.
View this post on Instagram
On New Year's Eve, Thompson had wanted to visit a friend for a quiet, SOP-regulated evening but things didn't quite go as planned… I mean, even though 2020 was whack, who plans to get hit by a monster truck on even the oddest of days? Nevertheless, the incident was a real one. The 37-year-old 'Creed' actress joked that she had been used to car accidents – having been born and raised in Los Angeles  – but recounted how this accident, in particular, was "pleasant".
"I drove up a mountain to go to a cabin and I thought, this will be totally safe because I won't see anybody," 
However…
"I got into a car accident, so I did have a socially distanced interaction. I got hit by a big 'monster truck' on the highway,"
Of course, the idea of a "monster truck" on a highway seems slightly over-the-top (not the mention the fact that this was on a mountain) so host Jimmy Kimmel had to clarify if it was indeed a monster truck that had struck the 'Veronica Mars' actress.
"Let's put it this way. It is as 'monster' as a truck could be, driving with a regular commercial license."
View this post on Instagram
She finished off her anecdote with the disclaimer:
"I got hit, but I'm safe, obviously, and actually, the driver was very lovely in the end."
Thompson is currently making her physically distanced appearances on shows to promote her new movie, "Sylvie's Love" which follows her character Sylvie who has a summer romance with a saxophonist who takes a summer job at her father's record store in Harlem. When they reconnect years later, they discover that their feelings for each other have not faded with the years. She went on to reveal her plans to head to Australia this week to reprise her role as Valkrie in the upcoming "Thor: Love and Thunder" film.
Watch the full interview here:
*Cover image credits: @tessathompson as photographed by @shelbyduncan