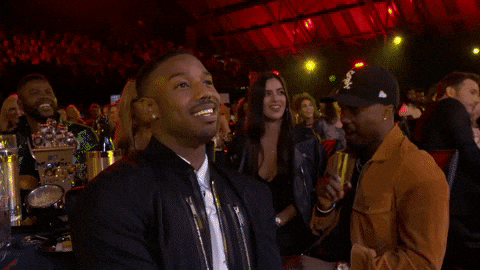 Michael B Jordan has finally put us out of our misery by responding to the ongoing rumours for the past few months since last year that he'll be playing Superman in the next movie. The 34-year-old actor is already part of the Marvel Cinematics family having starred as villain Erik Killmonger in 2016's Black Panther lead by the late actor Chadwick Boseman.
Rumors of a black Superman film started after it was announced that Ta-Nehisi Coates is writing a Superman reboot with J.J. Abrams producing under his Bad Robot label late last year. While plot details aren't clear, however, fret not according to The Hollywood Reporter said that the aim is for a black Superman to be introduced to the world. That's something that Jordan tried to pitch back in 2019, but not much progress was made back then until now.
View this post on Instagram
"You hear the whispers and the rumors and stuff like that, it's just a compliment. I appreciate people that think about me in that type of way for these roles," Jordan said to Jake's Takes. "I don't really have anything more to kind of give on that, other than it's just flattering and I appreciate it. Whoever they get and if it goes that way, I think it'll be an interesting thing to see."
Regardless if the actor will show his talents as one of the most popular superheroes, Superman, the actor has got a busy schedule and more projects. The actor has a Muhammad Ali project for Amazon, season two of Netflix's Raising Dion, Warner Bros.' Denzel Washington-directed A Journal for Jordan, and his directorial debut in Creed III, which will see him star once again as Adonis Creed and is set for release Nov. 23, 2022.
View this post on Instagram