90s kids/punk kids/anyone who had about two dozen of those thick, studded, leather cuff bracelets wrapped around their arms in their tweens – it may seem like we're going to be welcoming music from our Punk Princess! Actually, no, scratch that. We're DEFINITELY getting new music from Avril Lavigne. And while it isn't exactly music from the singer herself, it's the first of what we can only assume is a year of Avril Lavigne. The singer has just released the track, "Flames" with rapper MOD SUN (an acronym standing for "Movement on Dreams, Stand under None"). The single is off MOD SUN's upcoming fourth studio album 'Internet Killed The Rockstar'. Along with the track is a moody, instrument heavy music video that sees MOD SUN deal with inner turmoil while he and Lavigne show off their aptitudes for various musical instruments.
In working with Lavigne, the 33-year-old shared:
"Avril Lavigne has one of my favourite voices in music. It's so strong and confident, yet filled with emotion and one-of-a-kind inflections that only her voice can do. This song holds a lot more weight than meets the eye. There's a very deep message within it."
As for Lavigne's own album, it can't be too far out!
View this post on Instagram
In a series of photos posted at the end of 2020, the 36-year old (ALREADY?!) Canadian can be seen in the studio with  Machine Gun Kelly and MOD SON. Amongst the pictures are those of Lavigne looking on at MGK as he strums the guitar while Mod Sun appears to be shooting video from the floor and another where MGK is seen recording vocals while Lavigne hangs around in the background. Not one to make things complicated, she captioned the post:
"So are we ready for new music in the new year or what? Lemme know…..⚡️
????"
Lavigne has been keeping fans holding on this year with the release of a prerecorded version of 'Warrior' titled, 'We Are Warriors', of which the proceeds were channelled to Project HOPE. However, tidbits for her new album have been revealed by those around her. In January, We The Kings ('Check Yes Juliet') frontman Travis Clark shared that he had been working on Lavigne's album with her – and because he hangs with MGK, the latter was brought in to add to the magic. Also confirmed to be involved is John Feldmann (Goldfinger). Obviously, the news has sent fans abuzz, with many bombarding the 'When You're Gone' singer with questions about the new album. Thankfully, Lavigne has taken the time to answer a few questions, confirming that the album (and a surprise!) is set for 2021.
The new album would be Lavigne's seventh since her 2002 debut album 'Let Go' (which birthed songs like 'Complicated' and 'Sk8er Boi'), with her most recent album being 'Head Above Water' released last year. With that being said, let's hope her new music drops SOON! Here's to never growing up and reliving our punk days from the 2000s with the Princess herself.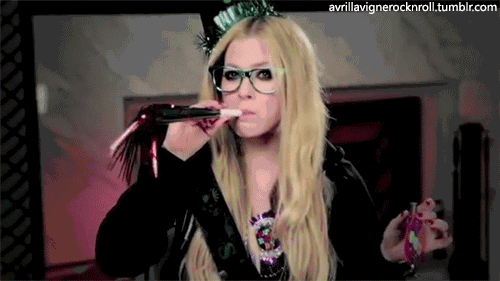 *Cover image credits: Instagram / @avrillavigne