The rumour mills are abuzz with the notion that an Iconic Actor could be playing an Iconic Villain.
Robert Downey Jr, who – for most of us – played a huge part in our childhood as Tony Stark (aka Iron Man) for 11 years in 10 different movies, is and forever will be linked to the character. As the one who (arguably) kickstarted the movie craze surrounding the MCU, it was hard for fans to watch as he played out his final moments as the flamboyant, devil-may-care, hero in 'Avengers: End Game'. And now that he's done with the character (save for, we pray, cameos in other MCU plots), plans for his "next big gig" are up in the air. Following 'End Game' was what critics are calling a "disappointing" and "lifeless" stint for RDJ as 'Dolittle'. Now, in what we can only hope is true, rumours are going about that the 55-year-old is gearing up to enter another stellar franchise with a galaxy far, far away. Rumour has it that RDJ is in talks to switch Disney franchises and become a part of the Star Wars TV universe.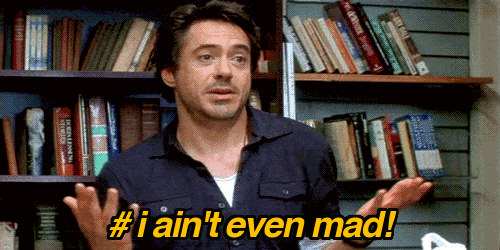 As for what his possible role could be in the iconic franchise, fans are speculating it could be so much as a live-action role as the villain Grand Admiral Thrawn. Season 2 of The Mandalorian sees Ahsoka reference the infamous character by name – opening up the possibility of the character making an appearance. Since then, casting for the role has been rife – with big names such as Benedict Cumberbatch, Lars Mikkelsen (the actor behind the voice of Thrawn on 'Rebels'), Jon Hamm, Pierce Brosnan, and Jason Isaacs thrown into the mix. However, fan art of RDJ as Thrawn has been making its rounds on social media, stirring up calls for him to be confirmed as the fan-favourite. One specific one, by  Instagram-based artist Yadvender Singh Rana (Ultraraw26) stoically captures what it would look like should RDJ take up the role.
View this post on Instagram
Since his introduction Timothy Zahn's 1991 'Heir to the Empire' novel, Grand Admiral Thrawn quickly became an iconic villain loved by many. The blue-skinned, red-eyed Chiss is known for his brilliant strategic mind and ruthlessness, having promised to "pull the rebels apart piece by piece". With Ahsoka seen looking for him, it could mean a bigger role for the character than just a name drop in any of the Mandalorian spinoffs, even if not in the hit show itself. Disney is already planning to focus on shows like 'Ahsoka', 'The Book of Boba Fett', and 'Rangers of the New Republic'. The name drop in Mandalorian could be a clever way to have Thrawn be the main villain across all shows, thus creating space for a legendary crossover in the future.
As for having RDJ play this important role, it wouldn't be too far fetched. After all, 'The Mandalorian' was created by Jon Favreau, who has worked with (as director for Iron Man) and alongside (as Tony Stark's best friend Happy Hogan) Robert Downey Jr. for years. While the rumours are in their early stages, fans are divided about the possibility of Robert Downey Jr as Grand Admiral Thrawn. What do you think of the casting rumour?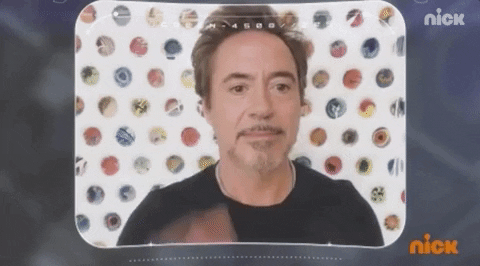 *Cover image credits: @robertdowneyjr / @ultraraw26