A Big Bang Theory reunion? Sign us up!
Nearly two years after The Big Bang Theory ended with a bang, actress Kaley Cuoco is keeping hope alive for fans that desperately want to see more of the nerdy Caltech friends. The show was a massive success between 2007 and 2019 with fans streaming from all over the world.
View this post on Instagram
Many reboots of hit shows from years ago are well underway, for instance, the 90s classic series Freinds will also be making a comeback with a reunion show more than 15 years after the finale aired. Fans have been chomping at the bit for a quick return of the sitcom following the group of socially awkward friends.
View this post on Instagram
Well good news fans, Kaley Cuoco, who plays Penny, has revealed that she would be "definitely down" for a reunion show. The 35-year-old, who played Penny, revealed:
"I would definitely be open to some sort of reunion show. I can't wait for the Friends one, and so I'm definitely open to doing one ourselves as well."
Cuoco went on to say,
"It does still feel like yesterday that we wrapped . I think everyone is kind of trying out their new paths and seeing what their next project is, and I'm excited to see how everyone flourishes. I think in a few years or whenever anyone's open to it, I definitely will be down for that. It was a life-changing experience for all of us, and it'd be great to do that for the fans, too, because we had such an amazing fan base that stuck with us for so long."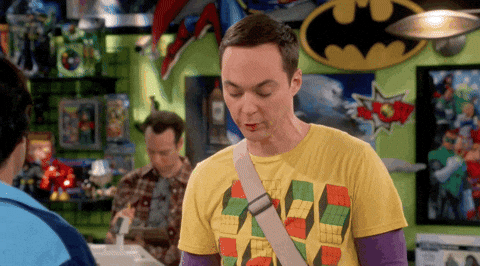 Since her stint on the cult classic show, the actress has gone on to executive produce and star in both Harley Quinn and The Flight Attendant.
*Cover image credits: Twitter @bigbangtheory