Lee Min Ho To Star In "One of Apple TV+'s Most Expensive Projects Yet"
The show is said to have a budget similar to Netflix's 'The Crown'.
With the slew of online streaming sites that have popped up (and been the saving grace for most during quarantine), it's no wonder that competition is tough and streaming sites are busy trying to up their game in order to retain their viewers and entice newer audiences. In recent news, Apple is adding to its repertoire of Apple TV+ originals and this time around, their latest project features one of the biggest names in the South Korean Entertainment industry, 33-year-old 'Boys Over Flowers', 'City Hunter' & ' The King: Eternal Monarch' actor, Lee Min Ho.
With production set to begin this week across multiple continents (including Korea and Canada), more details about the adaptation of Korean-American author Min Jin Lee's 2017 award-winning novel is surfacing. Not only will the book span eight different episodes, it will also feature dialog in Korean, Japanese and English.
The book, having been a 2017 National Book Award finalist and nominated as one of the 10 best books of 2017 by The New York Times, promises an epic tale following the life of four generations of a Korean immigrant family as they move to Japan. Set between 1910 and 1989, the narrative tells of how the family navigates racism amidst tension with Korean-Japanese relations. Not only that, while the story begins with a forbidden love it soon develops into a journey between Korea, Japan and America to tell the story of war and peace, love and loss, triumph and reckoning.
Lee Min Ho's character, 'Hansu' is described as "a rich and powerful merchant with ties to organized crime." It is said that Hansu's forbidden romance sparks consequences felt throughout the generations. The description of Hansu goes on to state:
"He's an opportunist who's true to his own desires while wanting to be pure when it comes to love. He's a mysterious character who hides a secret and pursues a forbidden romance, and he plays an important role in the story."
The cast, as reported by Deadline, will also include:
• Jin Ha (who will play 'Solomon': the ambitious, charming young man forced to reckon with his family's past)
• Anna Sawai ( acting as Naomi, a savvy career woman in the male-dominated world of high finance)
• Kim Min Ha (taking on the role of 'Sunja', a heroic young woman on the cusp who forges her own path in a hardened country that is not her own)
• Soji Arai (adopting the role of 'Mosazu', a dedicated father and successful businessman, concerned for his son's future
•Kaho Minami (Etsuko, a vibrant, independent woman who longs to be reunited with her estranged daughter).
Who else is excited to see this amazing story come to life with these multitalented actors?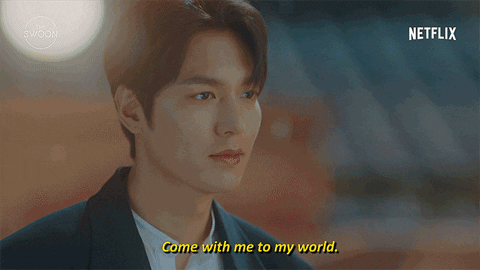 *Cover image credits: Lee Min Ho's Instagram
Email

Studio Hotline


+603-7724 1144

Office


+603-7710 5022

Fax


+603-7710 7098

Address


Media Prima Audio, PH Floor, North Wing, Sri Pentas, Persiaran Bandar Utama, 47800, Petaling Jaya, Selangor Darul Ehsan.