We know, we know it can be really difficult to accept the recasting of a major character in a popular franchise – be it a TV series or a film. Even more so when the change is sudden, and the change involves a fan favourite. However, where the recasting of the Gellert Grindelwald (from the 'Fantastic Beasts' franchise) is concerned, though, the loss of Johnny Depp has been softened – if only by a little – with the news that 'Hannibal' actor Mads Mikkelsen as his replacement.
Upon confirming that critically acclaimed Danish actor (and once talented gymnast/ballet dancer) is the next to take up the proverbial mantle of one of the most powerful dark wizards of all time (second only to He Who Must Not Be Named), we now hear from the actor himself.
View this post on Instagram
The Danish actor has a unique fan base of his very own from the many notable franchises he has been a part of, with the likes of Hannibal, The hunt, and plenty more. Now, it won't be too long until we can see how Mikkelsen's version of Grindelwald stacks up to the one we know from Depp. But! In a rare teaser, Mikkelsen just compared his version to Depp's and has given us a little sneak peek of what we can expect to see. Speaking to Total Film, Mikkelsen said:
"This is obviously a more direct comparison because it's the next film. So we have done a few bridges that will allow us to recognise it, but we've also said we have to make it our own. I have been a fan of Johnny Depp since I saw him as a young man, and to try to bring his intensity and his way of doing it into my work is a no-go. I have to find my own, because he is unique, and I just have to let that be, and find a different path."
View this post on Instagram
Fans who are thirsting for drama, however, will be left disappointed. There isn't any notable beef between the actors, as Mikkelsen previously confirmed that he has not had any contact with Depp since taking over the character, stating:
"I don't know him. I've met him once.  I wish I had his phone number but unfortunately, that's not the case. "
D0n't we all wish we had the 'Pirate of The Caribbean stars number on speed dial?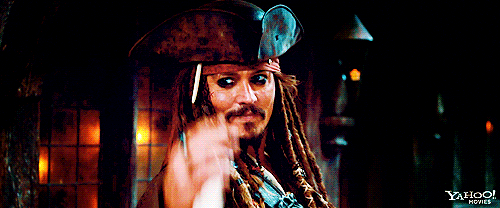 Fantastic Beasts 3 is set for release in the summer of 2022.
*Cover image credits: Instagram @fantasticbeastsmovies / @theofficialmads