In today's episode of, "WHAT is going on?", it seems we have a very 'hairy' situation.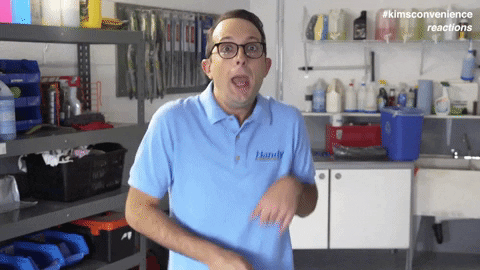 44-year-old Malaysian actor Azhar Rani has been raising eyebrows for his rather…fuzzy… appearance on social media recently. The actor has been actively filming for his most recent television film, 'Kampung Latah Kena Kuarantin' – meaning that his schedule must be quite a busy one. With that being said, the actor has been sharing behind the scenes looks and updates of his day to day activities and netizens can't help but notice one standout feature in his pictures – his armpit hair.

In a series of unfortunate events, netizens have been unfollowing and bashing the actor for sharing the fuzzy images, with some comments reading,
"Clean up a little, you are an actor, show a cleaner image."

"Brother, your armpit hair is really thick eh." 

"Oh god, what is my sin to have to see this armpit image ???????"
Rani has since picked up on the ire that netizens have been directing towards him, with the 'KL Zombi' actor clarifying with Harian Metro:
"I don't actually like to show off or flaunt my armpit hair. [The hair] is there to fulfil the requirements of my character. The telefilm is a comedic one directed by Azizi Chuck Adnan, and anyone who has worked with him will know that Azizi's ideas can sometimes be cartoonish."
He went on to say that his longtime followers would know what he's really like and wouldn't pay any mind to the images.
He has since embraced the humorous situation and continues to post images of his 'armpit hair'.
"Anyway, at a time when the country is currently facing high transmission rates of the Covid-19 infection, is armpit hair also another pandemic?"
He went on to say:
"Anyway, to the followers that unfollow me due to armpit hair, that is their right. For me, I am just grateful fro the opportunity to act."
At the end of the day, you are allowed to be who you want to be and to do what you want to do (within reason, of course! Don't go flaunting SOPs and doing illegal stuff, ya'll!) As long as you are comfortable in your own skin, no one should be allowed to judge you!