In her first mini-album since 2019's single album 'Soar', Jung Wheein is back with 'Redd'. The MAMAMOO member's album is nothing short of jaw-dropping; everything from the musical and thematic choices to the stylistic elements works to bring out the best in the talented singer. The title track 'water color' is funky, with its music video a vibrant dance between the empowering lyrics and the rich, cascading layers of her voice as she sings:
"With this brush / I'm gonna colour it red / I'll do what's in my heart / I will draw the light I imagined"
Not to mention the fact that she brings the narrative of walking her own path to life starting with tiny, controlled movements (honestly, perfect for TikTok dances) before cranking out the full, carefree movements of a woman who has full control over her own narrative.
I dare say that Wheein is giving me serious BOA vibes. I guess Queens just have their own ways about them ? 
Although MAMAMOO is known to not put the members into the same "positions" that a lot of K-Pop groups do (as the members are all equally talented), Wheein is listed as the group's main vocalist. However, where Wheein is often heard in the chorus and as the base for the group's songs, 'Redd' highlights her wide vocal range, mastery of techniques and R&B soul in a way that no other medium has. Despite proving time and time again that her position as the lead vocalist of MAMAMOO is well deserved, Wheein's latest album is a stunning display of vocal prowess, the kind that sets her apart from many of the K-Pop artists today.
The tracklisting for 'Redd' includes seven tracks, including an English version of the title single, 'Water Color'. Other tracks include 'Ohoo (오후)', 'Spring Time (봄이 너에게)' and 'No Thanks. Also included are tracks that feature Korean-American rapper pH-1 ('Trash') and South Korean singer-songwriter G-Soul ('Butterfly'). From the album, the talented 25-year-old is credited as a writer on 'Trash', 'Ohoo (오후)' and 'Spring Time (봄이 너에게)'.
View this post on Instagram
Wheein is the latest MAMAMOO member to drop a solo album, following Hwasa's megahit 'Maria', and Moon Byul's chart-topping album, 'Dark Side of the Moon' last year. Solar has also made her solo debut, with the single 'Spit It Out'. As a collective, the group dropped their 10th EP 'Travel', featuring hits like 'Dingga' and 'Aya'.
Phew, if you aren't already a MooMoo, you're sorely missing out on the incredible talents of these four fierce artists!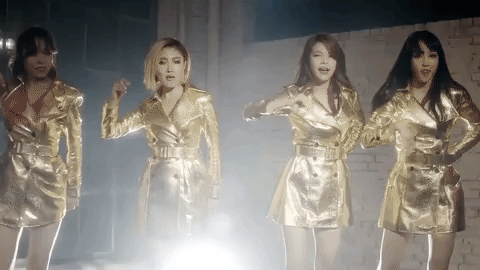 *Cover iamge credits: MAMAMOO Youtube