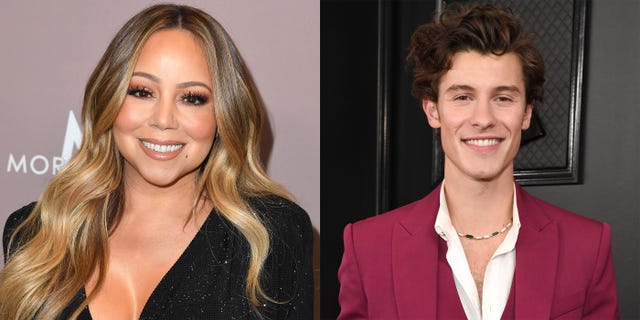 Seventeen Magazine
Mariah Carey couldn't help but troll Shawn Mendes right back after he posted a photo on Instagram and mentioned the singer.
Over the weekend Shawn decided to shared a little of what the Wonder singer has been up to in his recent Instagram post. Fans loved the photo of him just enjoying the sun, but, it's actually the caption that's getting everyone talking.
View this post on Instagram
Mariah just had to post a tribute by re-creating Mendes' original picture from by spreading his arms out and basked in the sun and the nature around him. "Grateful. The sun, coffee, my health, my family, old Mariah Carey songs, music, humans!!!" he captioned in his Instagram post. Which obviously prompted Shawn's long list of celeb friends, like Sam Smith, Charlie Puth and other artists ask which of her hits he had cued up for his sunny stroll.
View this post on Instagram
However the question that's running in all our minds is what tracks they're actually listening to from each other, it's still fun to imagine them jamming out to the other's songs. We cna only hope for now that this sparks a collab between these two singers, because that is something we would totally want to see! Please make our dreams come true, Mariah and Shawn!