Two time Emmy award nominee Millie Bobby Brown is mature for her age, what with how her name is now recognised around the globe. However, the 'Stranger Things' actress almost quit acting after missing out on a role in 'Game of Thrones' – which means, if she had, we wouldn't have seen her in her iconic role as 'Eleven' and now as Sherlock Holmes's sister, Enola Holmes. Heck, she wouldn't be here to talk about her dream role – portraying the late 'Rehab' singer Amy Winehouse.
In a sitdown with Netflix Latinoamérica, the 16-year-old shared:
"I wouldn't say she's historical, but I'd love to play her. Amy Winehouse, I personally think is like an icon to R&B, blues and basically the whole culture of music. I just love her music, and I really was impacted by her whole story. And so, I always say that I would love to play her."
In 2018, the idea of a biopic about the 27-year-old soul, R&B and jazz singer was brought up by her father.
"We now feel able to celebrate Amy's extraordinary life and talent. And we know through the Amy Winehouse Foundation that the true story of her illness can help so many others who might be experiencing similar issues."
Winehouse's battle with substance abuse and mental health issues has been reported on since way back in 2005, when she through a period of drinking, heavy drug use, and weight loss. It is believed that the passing of her grandmother was the trigger for her darker phase, which coincide with the making of 'Back To Black'. Winehouse has also talked about her struggle with depression and eating disorders in various interviews. However, Winehouse was more than just her struggles. The 'Frank' songstress 'fantasised about being a roller-skating waitress like the ones she'd seen in American Graffiti.' and had wanted to sing rap songs before she moved on to writing all the songs and types of music featured on her first two albums. Her father, Mitchell 'Mitch' Winehouse said of the actress who could possibly portray his daughter,
"What we want is somebody to portray Amy in the way that she was… the funny, brilliant, charming and horrible person that she was. I wouldn't mind betting it would be an unknown, young, English – London, Cockney – actress who looks a bit like Amy."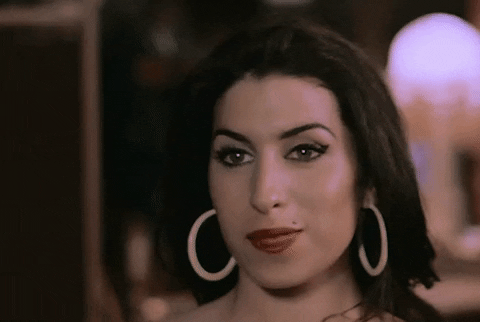 Brown has been confident about her ability to embody the late talent for a while now. In a 2019 interview with Jimmy Fallon on 'The Tonight Show', footage of a 5-year-old Brown belting out Winehouse's hit 'Valerie' was followed by her impressive impression of 'You Know I'm No Good'. Speaking to Fallon, she shared how her 'thing' for Winehouse follower her through her childhood.
"Now I can listen to her and, like, actually impersonate her,"
Well, why isn't there already a petition for Brown to play Winehouse in a biopic of the talented singer??