Priyanka Chopra and her husband Nick Jonas recently took up the task of announcing the nominees for the 93rd Academy Awards. Doing so via stream from London, the gorgeous pair added to the diverse list of nominees for the upcoming Oscars. This year, the nominees include the first Muslim & first Asian-American nominated for the category of 'Best Actor' in the award shows 92-year history, as well as the highest number of women nominated! Priyanka herself got to announce that the film, "The White Tiger" – in which she stars and produced – was nominated for ' Best Adapted Screenplay'.
View this post on Instagram
Now, a journalist – who describes himself as "the best & most widely heard entertainment reporter in Australia & NZ. Allegedly," in his Twitter bio – took to his account to tweet about the pair, sharing:
"No disrespect to these two but I'm not sure their contribution to movies qualifies them to be announcing Oscar nominees."
Now, it doesn't take an expert to know that starting a sentence with "no disrespect" means that you very well know that what you're about to say is, undoubtedly, offensive. And while there are situations where starting with "no disrespect" or "with all due respect" can be appropriate (like when you find yourself needing to correct someone on a fact), in this case, the journalist is putting down the careers that both Chopra and Jonas have built – which, by the way, include over two decades in the industry. The award-winning actress cooly tweeted in response to the journalist:
Would love your thoughts on what qualifies someone. Here are my 60+ film credentials for your adept consideration @mrpford https://t.co/8TY2sw1dKb pic.twitter.com/T8DnQbtXZG

— PRIYANKA (@priyankachopra) March 16, 2021
Chopra made her Bollywood film debut way back in 2003 and has since starred in some of the highest-grossing Bollywood films of their respective years ('Krrish' (2006), 'Don 2' (2011), 'Agneepath' (2012),'Barfi!' (2012)). She's also produced 10 different movies and was the first South Asian woman to headline an American network series ('Quantico'). In the coming months, Chopra is working on the fourth Matrix movie and 'Text For You', which she recently completed filming in London. And of course, there's Nick Jonas' career – he's famously been in multiple Disney projects including 'Camp Rock'. He's also been in both of the recent 'Jumanji' movies alongside Dwayne Johnson and Kevin Hart, while also starring in musicals such as 'Hairspray'.
And while Nick Jonas himself hasn't responded, there doesn't seem to be a need for him to, really. The journalist in question has since then deleted his tweet and made his profile private. It seems that Priyanka delivered quite a shutdown; we stan!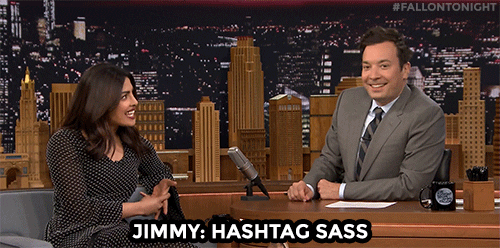 *Cover image credits: @priyankachopra