2021 is not letting up, so ya'll best be ready for this.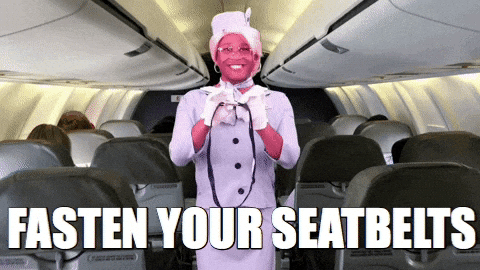 Okay, so, when celebs purchase a new home or are said to be moving, media outlets will talk about how expensive the new pad is or they will detail the many, many, many features that these celebrities will now have available to them, right? However, when rapper Azealia Banks was reported to be leaving California for Miami, it was her choice to bring along one very disturbing item that's dominating news headlines.
Yeap, as it turns out, she's packing the skull of her dead cat. And you know what, it wouldn't even be that disturbing if she hadn't gone along and documented the whole process of her excavating her dead cat from its grave and then proceeding to boil it. Which, also, wouldn't have been so bad if she had done it in private – at least we wouldn't have to live with the image of her committing the act – but no, the 29-year-old shared the footage on her Instagram account.
View this post on Instagram
Okay, that's not her cat's skull pictured above but you get the idea.
In the clips, Banks is seen enthusiastically digging in the ground and pulling out a bag while another shows her stirring a boiling pot of water – with a skull sticking out. She captioned the post:
"Lucifer 2009-2020. My Dear Kitty. Thank you for everything. A legend. An icon. Forever a serval serve."
She's since deleted the footage but, as always, what goes up on the internet tends to stay on the internet. The video has since been circulated all over the Twitterverse, where fans (and those of us who really didn't ask to start week 3 of 2021 with this news) of the controversial rapper are reacting to the video. Obviously, with this news, Twitter is having a moment:
Me checking to see why Azealia Banks is trending. pic.twitter.com/lJPw6BjvCp

— NUFF (@nuffsaidny) January 12, 2021
Not Azealia Banks trending under "Cats" 😭 pic.twitter.com/Wz5uehR0zt

— 👟 (@dirtywhiteups) January 12, 2021
https://twitter.com/AuthorNayantara/status/1349294856892416000
https://twitter.com/MrsPhilPerry/status/1348994292539383808
The rapper has since responded to the accusations that she cooked her cat, taking to her Instagram stories to denounce them. She explained that it was all part of the preservation process and was no different from what a taxidermist (a person whose job is to preserve an animal's body for the purpose of display or study) would do.
Banks has been embroiled in multiple controversies over the last few months, with one being a rant about how she spent a week camping out at Grimes (Elon Musks girlfriend's) house to work on a collaboration that never happened. Banks later went on a  rant about Grimes being an 'idiot' and Musk, who she called a 'beta male'. Musks' rep went on to respond to Banks' claims as being 'absolute nonsense' while confirming that the Tesla founder never met the rapper.
*Cover image credits: Instagram / @azealiabanks