K-pop boyband Stray Kids has got Ryan Reynolds gushing over them after their performance on the latest episode of Mnet's Kingdom: Legendary War.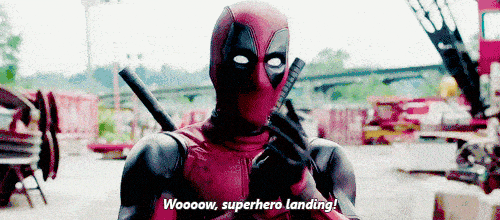 The band performed an epic Deadpool-inspired act, catching the attention of actor Ryan Reynolds who responded back in typical Deadpool sarcasm. Deadpool premiered in 2016 and its edgy humor and superhero action made it an instant hit.  The feelings shared between the global stars, with Ryan Reynolds even saying he's now a new fan of K-pop group Stray Kids, and to prove it, he even followed the band on Twitter and asked for an autograph.
View this post on Instagram
The performance combined the K-Pop band's hit song God's Menu with BLACKPINK's DDU-DU DDU-DU and opened up with the lead singer, Felix, donning a Deadpool mask and re-enacting an iconic Deadpool scene. The rest of the performance has minor references as well honouring the film, spread throughout with firearms, samurai swords, and comic-booked themed graphics. Obviously, Reynolds responded to the performance on Twitter stating, "Oh hello @Stray_Kids." Check out the actor's response and Stray Kids performance below:
— 리노 (@Ieeknow) May 20, 2021
Group member Bang Chan, who is known to be a big fan of Reynolds, took to a Livestream to express his excitement at the shout-out. He said that it was "actually crazy" that the actor he had looked up to for so long saw the performance and couldn't help but cheekily asked for the actor's autograph, which led to Reynold's recent tweet, claiming that a package with an autograph is on it's way to Bang Chan.
View this post on Instagram
Chan added: "To be noticed by someone that you really, really admire and someone that you really think of as a role model just hits different. I am very, very happy and I think I can die peacefully now." The singer also offered to buy Reynolds some delicious food if he ever came to Korea.
Sounds like this could be the beginning of a beautiful friendship, and we are here for it!!!
*Cover image credits: Instagram @realstraykids / @vancityreynolds