Taylor Alison Swift is a megastar – not only has she set over 30 new music world records in the span of her almost 15-year career in the music industry, but she's also broken records previously held by music greats like Whitney Houston. With that being said, it's hard to imagine the now 30-year-old Singer-songwriter, record producer, actress and proud cat momma having ever questioned her existence and importance in the music industry. After all, Swift's accolades include ten Grammy Awards, an Emmy Award, 29 American Music Awards (the most-awarded act) and 23 Billboard Music Awards. Not to mention the fact that she's been hailed one of Time's '100 most influential people in the world' THRICE, Rolling Stone's '100 Greatest Songwriters of All Time' (2015) and the list goes onnnnn.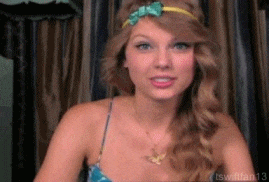 However, Swift has recently revealed that at the young age of 22, she'd already felt "like old news." While on the Rolling Stone's 500 Greatest Albums podcast, Swift revealed that she'd felt pressured to be as good as she'd been at 16.
"I was already watching newer, cooler artists come out every week. I was already feeling like, 'You know, s***. I'm on my fourth record, what can I offer people?' That was sort of when I was like, 'No, you know what? I don't want this to be the part of me that stays in this one place musically forever and bores people to death,'"
And that's when she took a leap of faith – and made 'Red'.
"It was an interesting wrestling match with my own fears of remaining stagnant that made Red the kind of joy ride that it ended up being."
View this post on Instagram
When the album was first released back in 2012, there were mixed reactions. Of course, with it having been a 'Taylor Swift' album, it had banging tunes but it was so very different from her three previous albums. Her country roots were present in 'Begin Again' while the hard shift to pop in 'We Are Never Getting Back Together' and 'I Knew You Were Trouble' lead to the album and Swift being branded as "inconsistent", "complicated and sometimes unfocused".  However, for Swift, the album was an end and a beginning – like a breakup.
"I really do see this album as my 'splatter paint album. Just using all the colors and throwing it at the wall and seeing what sticks. When the album came out, it had a lot of people that were criticizing it for its — the fans make fun of me for saying this so much over the course of [the] years — lack of being sonically cohesive. It was absolutely not cohesive. But it was sort of a metaphor for how messy a real breakup is."
Ironically, despite being known for her songs about relationships, Swift sees 'Red' as being the "only true breakup album".
View this post on Instagram
She added that while her previous albums had bit and pieces of angst, woe and the like, Red was…
"But this was an album that I wrote specifically about like a pure, absolute to the core heartbreak, and you do a lot of vacillating and changing when you're going through something like that. So this record actually is an accurate depiction symbolically of that."
And as with every breakup, there is a rediscovery of self that Swift felt was the catalyst for her next few albums.
"That was something that freed me up for a world of change and challenge and innovation, and I never would have had the bravery to make the full leap into pop music if I hadn't been able to do what I did with 'Red' and to work with people that I worked with. I will always look back on it and just think, 'Wow, that was really sort of the beginning of everything that I'm doing now.'
View this post on Instagram
Thankfully, Swift made the decision to go through with 'Red'! The album went on to earn her the title of the 'First Solo Female to notch up Two Million-Selling Weeks on the Billboard 200 Albums Chart (with 'Speak Now' and then 'Red'). At the same time, 'We Are Never Getting Back Together' from the album broke the world record for the iTune fastest-selling digital single. Imagine what version of Taylor Swift we'd have now if it weren't for 'Red'??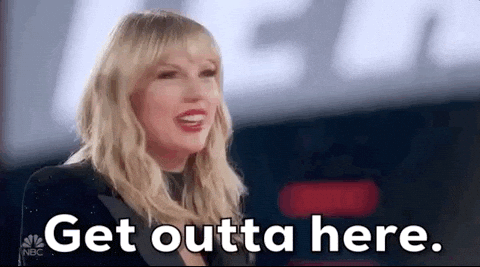 At present, Swift is busy recording her old masters and albums, having recently been legally allowed to do so while still embroiled in a battle over the rights to her old music.
*Cover image credits: Instagram / @taylorswift